Eternal Member
Staff member
Precaution to be taken while working with Mivan Aluminium Formwork
there are huge chances of committing mistakes when we use a new technology or the technology is new for us.
Mivan Aluminium Formwork system do help us in building the structure at faster rate where same floors are need to cast one above or the same small structures need to be made in a row at huge numbers.
During execution of formwork, following precautions need to be taken to ensure a good quality work and maximum number of repetitions of formwork.
Side rails of panels to be cleaned properly, this ensure no expansion in length and width of building due to no deposit at side rails.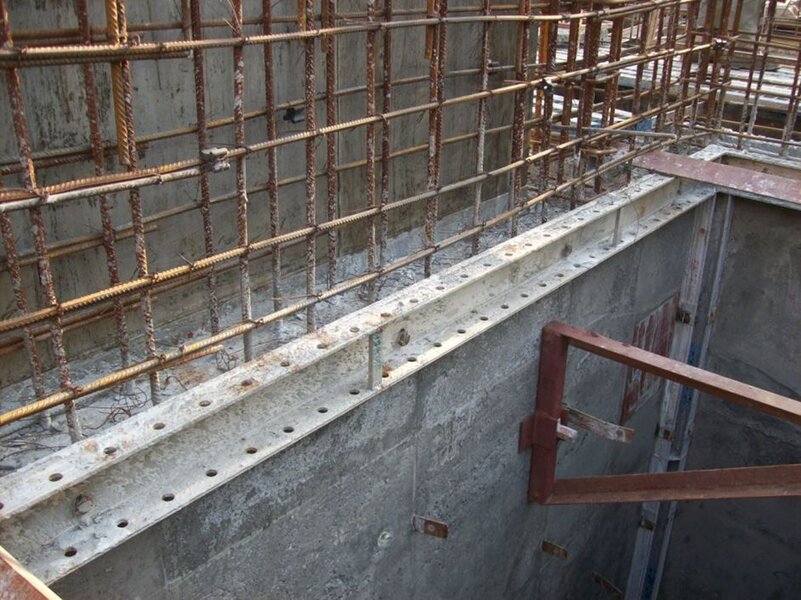 Never allow a use of damaged panels, if you find a damaged panel, send it immediately for refab so that is life gets increased.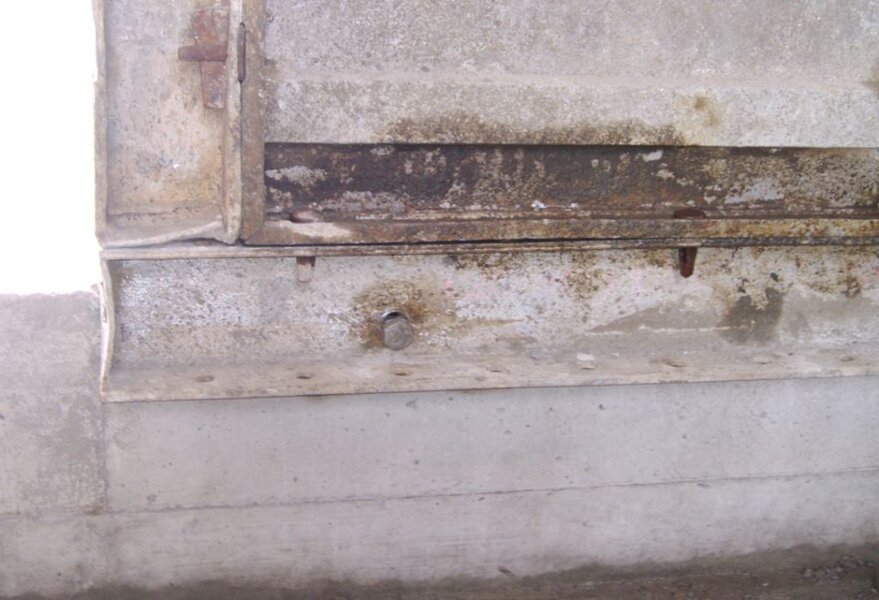 Apply the shutter release agents over the surface - this ensures easy striking of form and no deposit stuck on surface of shutters - its very important in places where client do look for form finish and wish to do direct paint on concrete surface.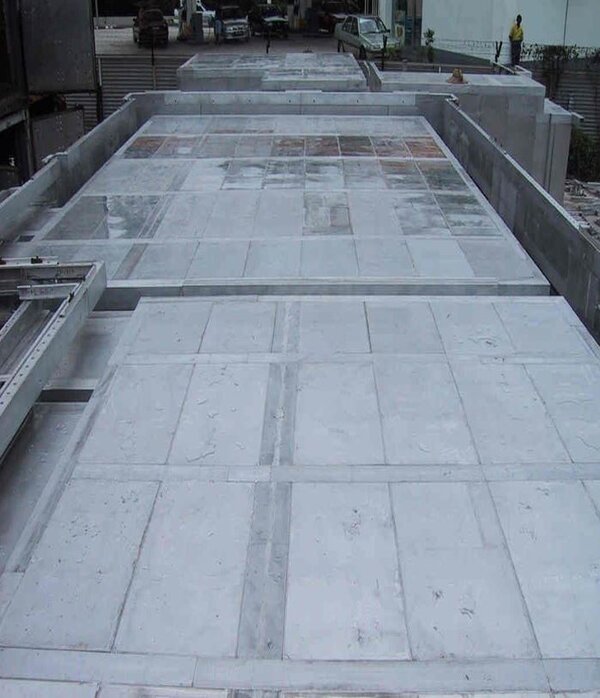 Prop Length (PL) should be fixed in plumb, now a days adjustable PL comes, so its important to make sure all PL's are in plumb or not.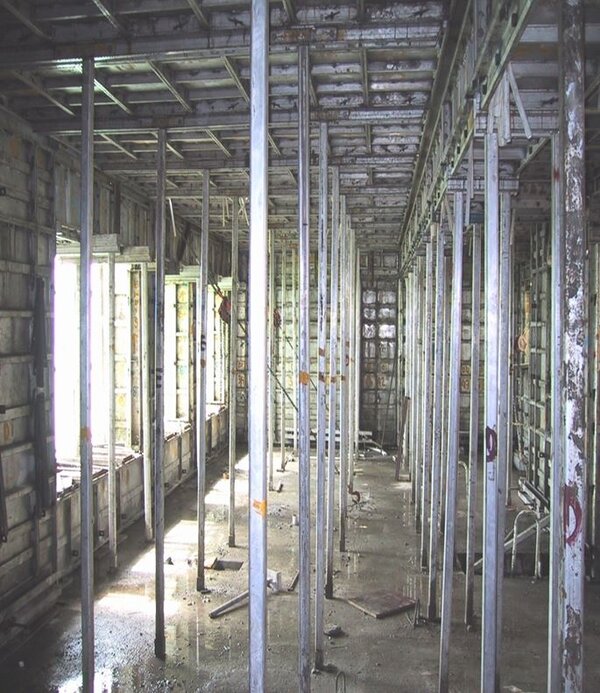 Wall ties should be checked, this is a main load carrying member and improper installation of it will lead to a very bad situation.
each wall tie should be checked for correct installation along with stub pins at holes.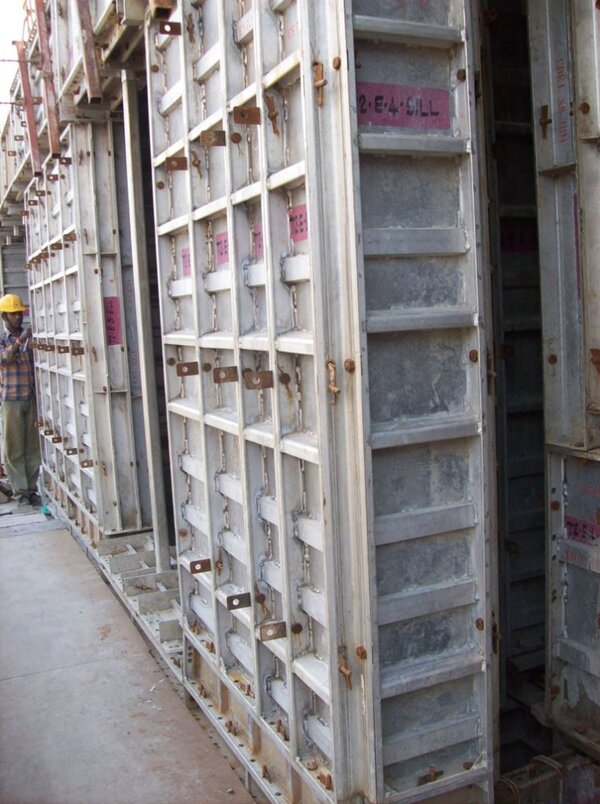 It should be also checked, when one side shutter is erected and wall ties are installed.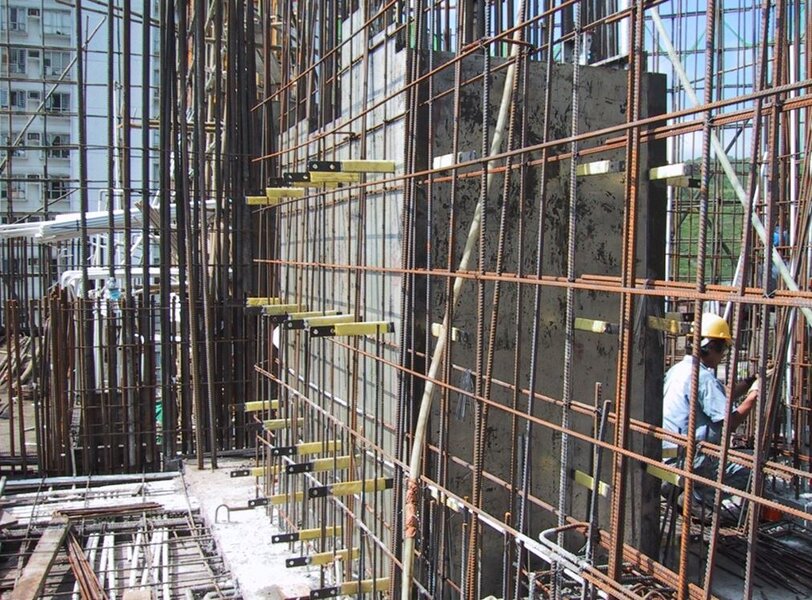 where wall ties are not provided due to falling of reinforcement at exactly same location, do provide walers from outer face of wall.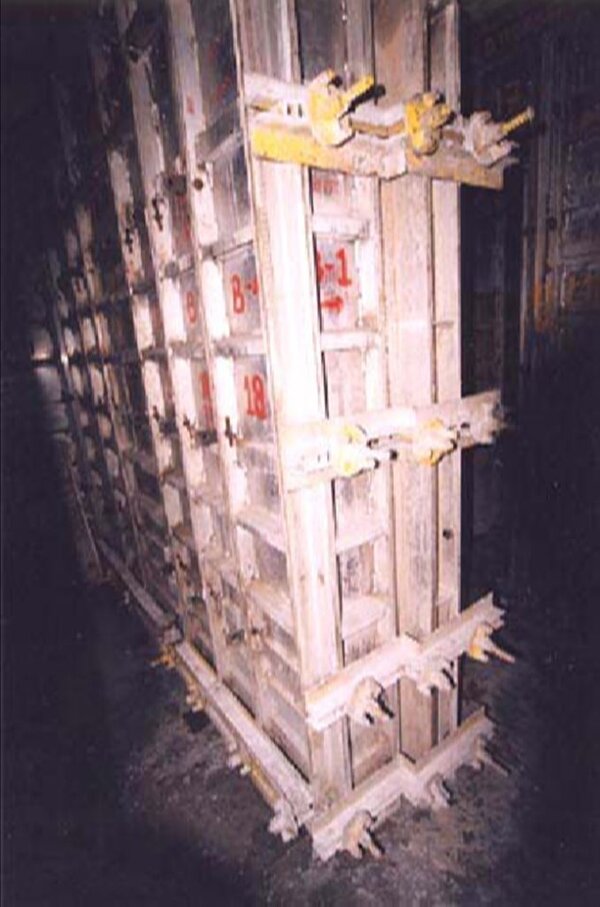 Kicker bolts are supreme important thing and need to be checked without failed for correct location, i also made an article for importance of kicker panel where you can understand more in details about it.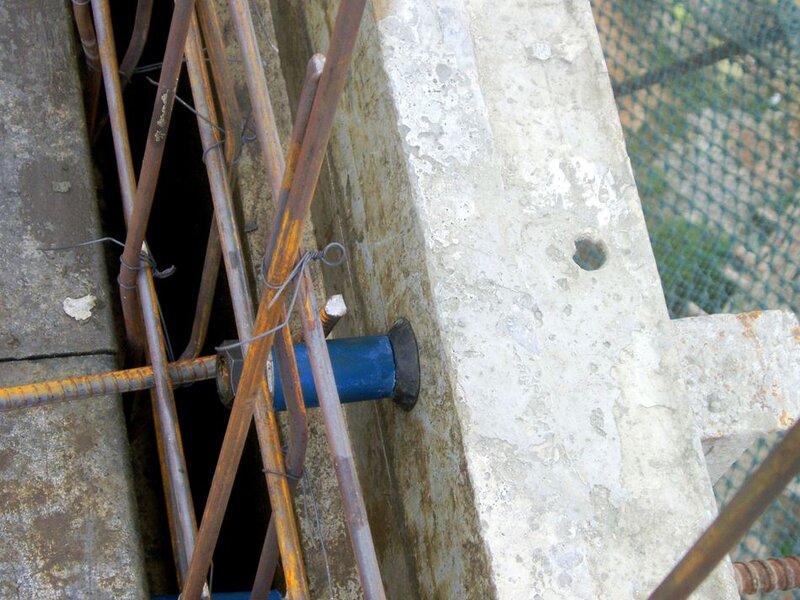 Once the formwork is erected, do check for stub pins at all holes before concrete, this ensure no damages to shutters due to concrete pressure and also concret doe not get waste as all pins keeps shutter in place and does not allow to get deform under pressure.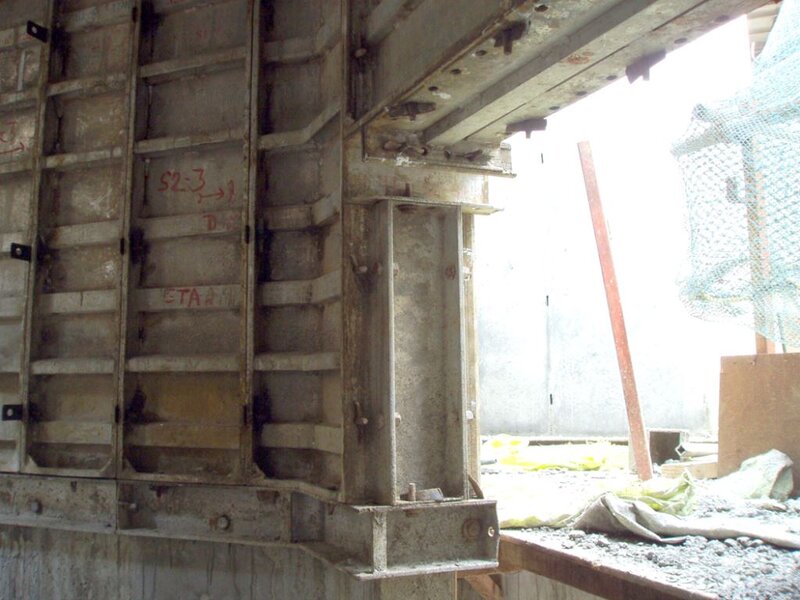 Transfer box should be installed at correct location along with additional extra reinforcement bars to make cutout stronger.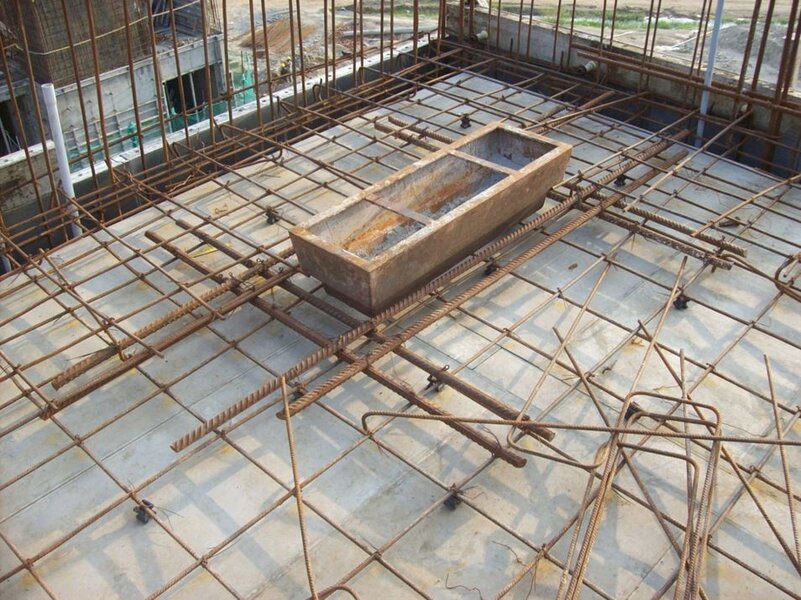 At the top of slab when hanging shutters need to be installed with non aluminium component like MS angles, never allow use of PVC pipe to support them as the chances of getting MS support misplaced are more and PVC pipe is the nearest thing the labours do have with them to make ad hoc solution.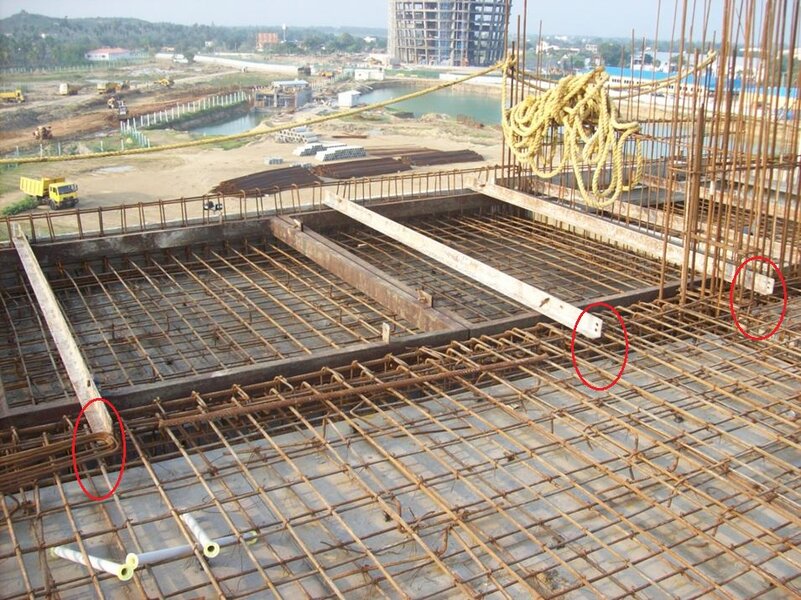 Do check embeded service lines for its correct location as they are going to be get permanent and any mistake in it leads to huge amount of rework at same locations at every level.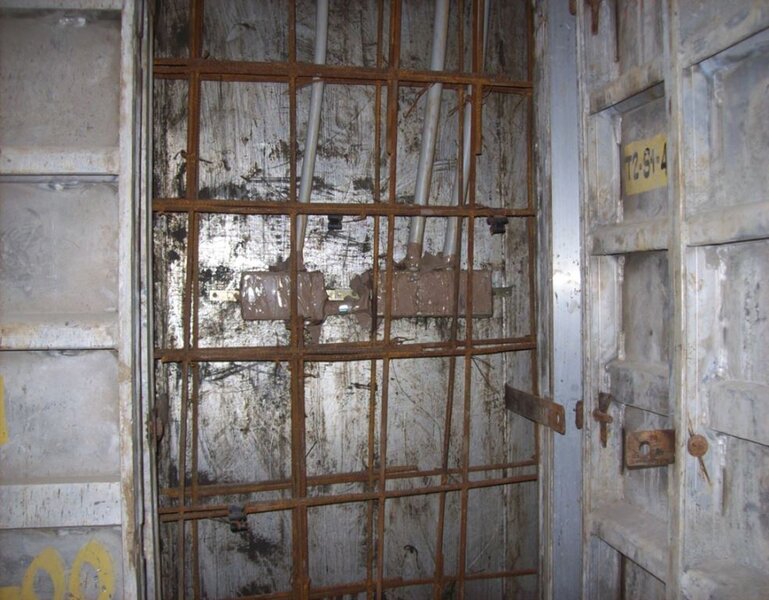 De-shuttering of panel and shifting should be done properly without rough handling, this ensures better concrete finish and more repetitions of form.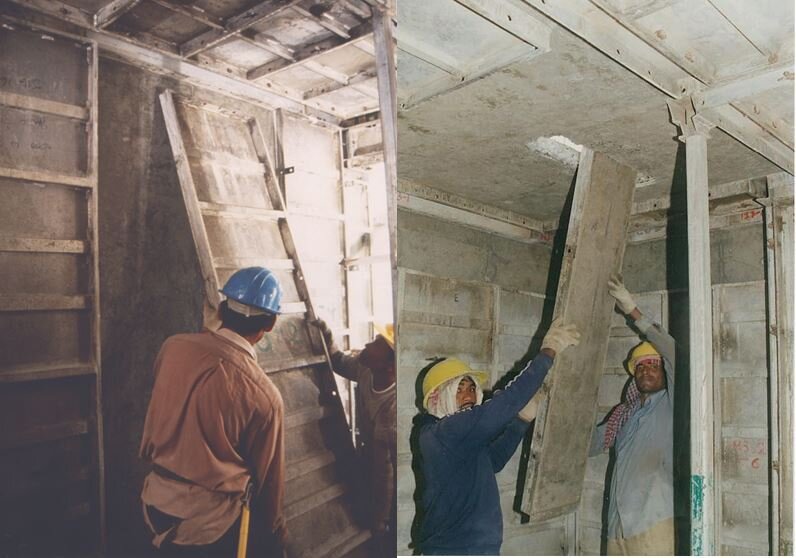 Safety is an Important aspect in any project, never give preference to work more that the life of peoples. Backets needs to be checked for its correct installation and all load contact areas.
Tightening of chuck nut from other face also need to be checked to ensure the safety of people working at huge heights.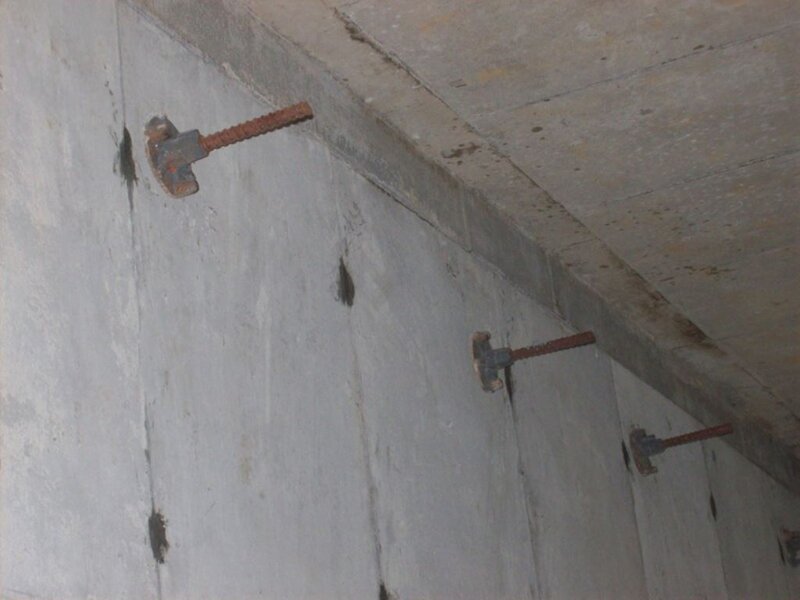 Soldiers should be checked for its correct alignment and tightness to ensure concrete faces of wall comes out in straight line.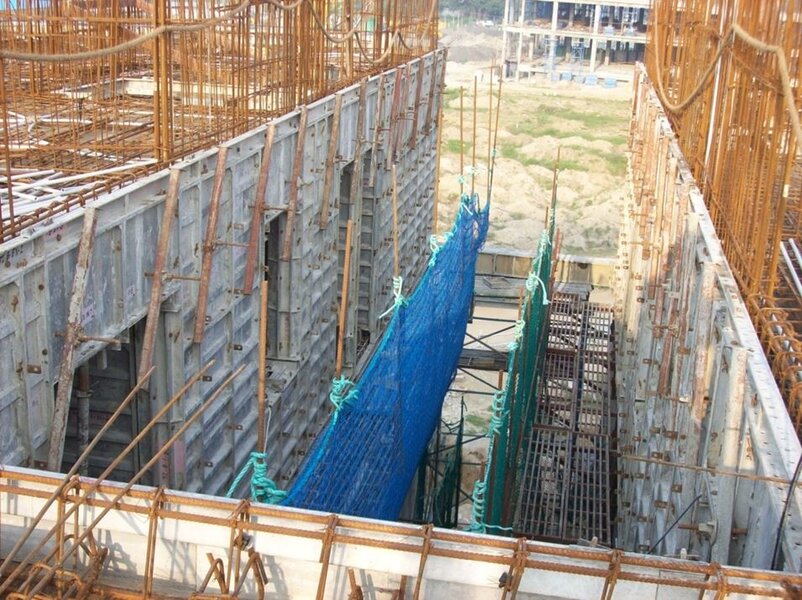 This what i had precautionary majors to be taken while working at Project which uses Mivan Aluminium Formwork System.
If you have any more points, you can add to it by replying to this thread.