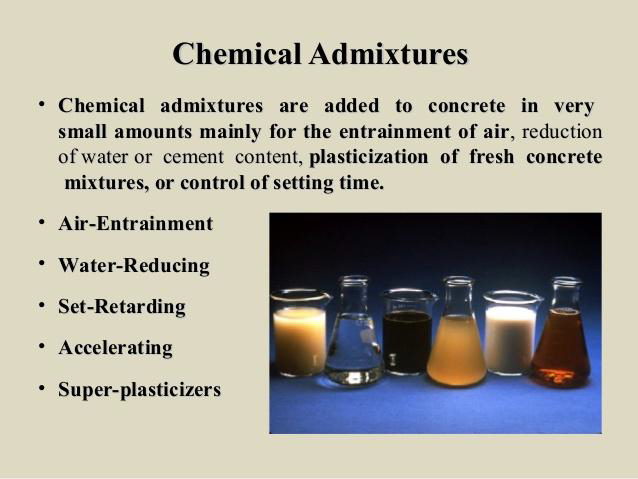 Admixtures in concrete:
A material other than water, aggregates, or cement that is used as an ingredient of concrete or mortar to control setting and early hardening, workability, or to provide additional cementing properties.
Why is admixture used?
Over decades, attempts have been made to obtain concrete with certain desired characteristics such as high compressive strength, high workability, and high performance and durability parameters to meet the requirement of complexity of modern structures.
The properties commonly modified are the heat of hydration, accelerate or retard setting time, workability, water reduction, dispersion and air-entrainment, impermeability and durability factors.
Types of Admixtures

Chemical admixture:
Accelerators, Retarders, Water-reducing agents, Super plasticizers, Air entraining agents etc.