Advantages and Disadvantages of Pre Engineered Building System PEB
Product Features:
For all types of non-residential construction
All materials pre-engineered or pre-fabricated in a manufacturing unit
Transported in containers from factory to site and only assembled on site
Single source liability
Applications:
Industrial Structures
Factories
Warehouses
Aircraft hangars
Workshops
Offices, showrooms
Power plant, substations
Educational buildings
Commercial centers
Restaurants
ADVANTAGES OF STEEL
Steel is considered the ideal construction medium for clients who expect the best. Steel structures are economical, flexible, fast to build and have built-in quality and appeal.
The following checklist summarizes the factors to be considered when weighing the benefits of using steel against other construction.
Steel construction is cost effective
Increasing productivity in steel manufacture and fabrication makes steel more and more competitive.
The construction process is fast, so finance costs and pay pack are accelerated.
The strength to weight qualities are excellent, thereby reducing foundation costs.
Pre fabrication means high accuracy with progress unaffected by weather.
Continuing development means protection from fire and corrosion is increasingly, easily and cheaply applied.
Steel construction is fast
1. The steel work frame is machine fabricated, thereby ensuring high dimensional accuracy. This reduces the potential need for rectification.
2. Steel's excellent strength-to-weight qualities result in smaller foundations, which save construction time.
3. Prefabricated elements are ready for immediate erection upon arrival at site, with no subsequent delays (for curing for example) this means that following trades can start work as soon as connections are made.
4.Confidence in frame accuracy means reliance can be placed on worked planned in advance.
5. A qualified and permanently employed workforce both in fabrication shops and on site increases confidence and reliability.
Steel construction is flexible
Any change in loading requirements can readily be accommodated by strengthening an individual member, or additional members introduced or altered to suit.
Steel work connections, particular bolted ones, can easily be released and remade in whatever from necessary.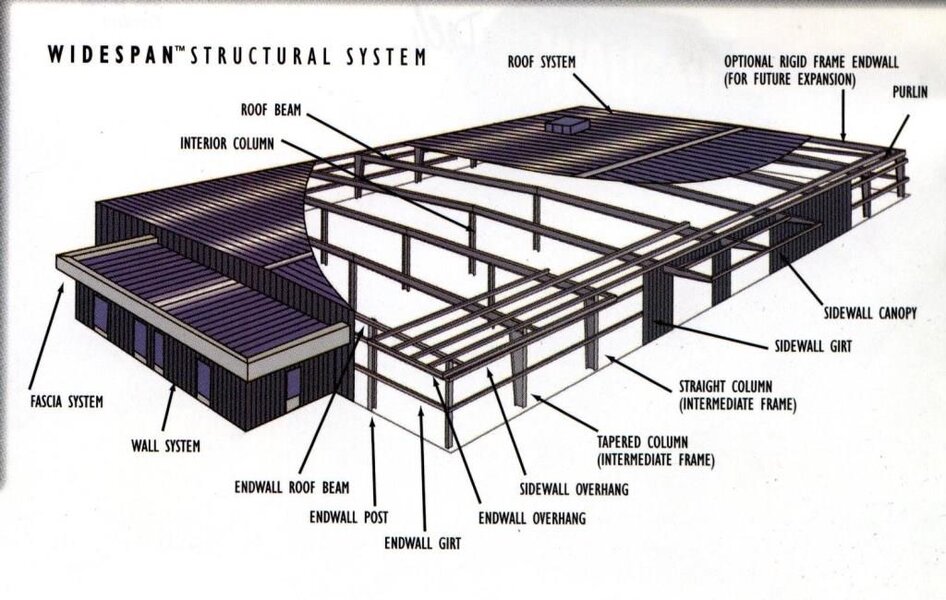 New connections can be simply introduced by bolting or welding, enabling alterations from services or changes of use.
Adaptation of structure during the construction period may be incorporated without difficulty.
Complimentary structural components dovetail smoothly, i.e. curtain- walling is readily and efficiently bolted to the structure, other items (toilet pods, M&E items, dry casing) are easily accommodated.
Steel construction is quality assured
A wide range of steel section sizes, in a range of strength, qualities, offers the most efficient and economic solution for design requirements.
Steel is homogeneous material and is subject to documented quality control.
Procedures during the manufacture and rolling are followed. The client can be assured of obtaining reliable and consistent quality.
Third party certification when implemented under the steel construction Q. A Scheme (to BS 5750) gives ongoing independent assurance of quality procedures.
Connections, bolted or welded are generally exposed and therefore simple to check for quality and safety.
In case of overloading of frame, structural steel work components are not subject to rapid fracture and don't necessarily fail, but deform by yielding. This allows time for escape by the public and for counter measures to be put into effect. The elastic /plastic behaviors of steel provides additional security, especially in the case of overloading or fire.
Steel construction is user friendly
Steel work comprises prefabricated elements so there are minimal interface problems with adjoining properties.
Construction equipment normally employed erect steel work is crane age. This requires little permanent or temporary space to operate.
Delivery of steel work is relatively straight forward, requiring little space, time or inconvenience. The hours of delivery can be selected in advance to reduce public nuisance.
Noise- weather manufacturing, delivery or erecting steel work – is no major problem. Unavoidable noise, such as cutting, metal decking or diamond drilling can be programmed to suite local demands.
Steel work is basically clean material with no dust, no spillage and consequently no cleansing equipment is needed. Steel is a building material that can be recycled once its function is obsolete.
Steel can be maintained at any time, so that color and appearance can be always made to suite a constant or changing environment - generally by paint or easily fixed cladding materials.
Steel construction is aesthetically impressive
Steel in its nature and properties displays clean lines and slenderness and can offer large scale spanning. In terms of attractiveness as well as economy, the material appeals to the clients and public alike.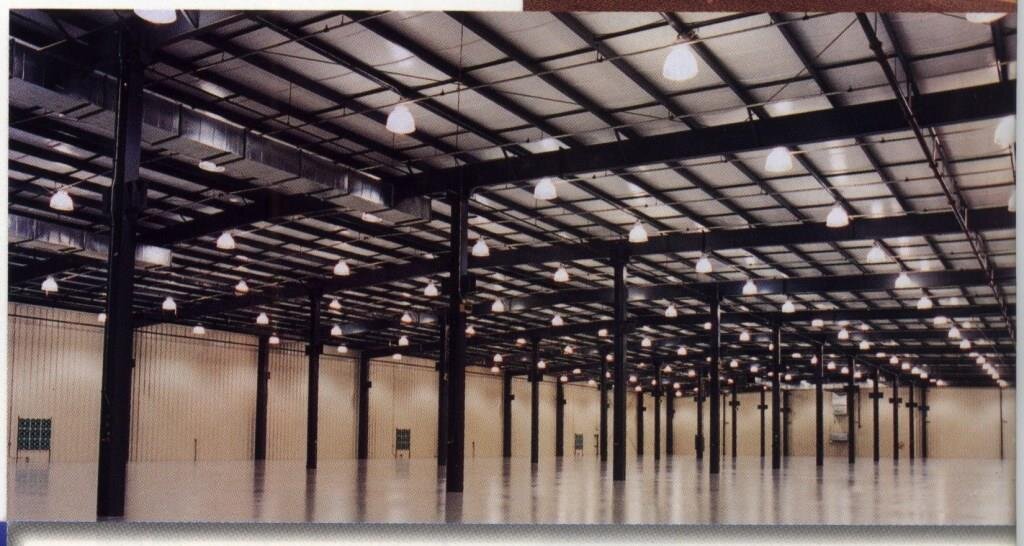 Steel is renowned for its great architectural beauty. Suspension bridges throughout the world act as magnets for tourism and many steel structures such as Eiffel tower, the golden gate and Sydney harbor bridges, the iron bridge at Coal brook dale- are ranked among the great achievements of mankind.