All engineering degrees secured via correspondence since 2001 invalid: SC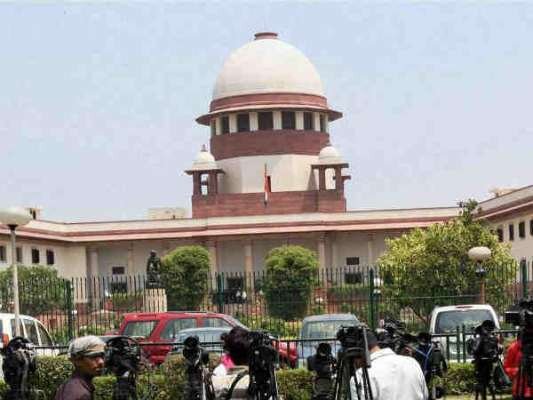 Written By: Vicky Nanjappa
It was a major set back to lakhs of students who have secured Engineering degrees since 2001 through correspondence. The Supreme Court held that the engineering degrees obtained through correspondence courses from deemed universities in the past 16 years is invalid.
A bench of Justices A K Goel and U U Lalit noted that the University Grants Commission (UGC) and the All India Council for Technical Education (AICTE) did not approve distance learning programmes in engineering studies and the approval granted by the Distance Education Council (DEC) for such courses was illegal.
The court was hearing a batch of petitions on the validity of correspondence courses of four deemed universities - JRN Rajasthan Vidyapeeth, Institute of Advanced Studies in Education in Rajasthan, Allahabad Agricultural Institute and Vinayaka Mission's Research Foundation in Tamil Nadu - which have been providing engineering education through correspondence since 2001 despite AICTE disapproval.
The court restrained all deemed universities from offering correspondence courses without the approval of the AICTE. It also directed a CBI probe against officials who allowed universities to run the programme since 2001.
The court also barred educational institutions from providing courses in subjects like engineering in the distance education mode.
The court affirmed the findings of the Punjab and Haryana High Court and also set aside an order of the Odisha High Court which had permitted technical education through correspondence.
The Punjab and Haryana HC had ruled that a degree in computer science obtained through correspondence could not be considered on par with the one attained by attending regular classes.
Source: oneindia.com