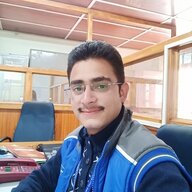 Royal Member
Staff member
Divyam developer - Noida, Uttar Pradesh
Job Description:
• Prepare Preliminary Estimates at proposal stages.
• Prepare Detailed Bill of Quantities/ Pre-tender estimates.
• Compile Tender Documents based on requirements of project.
• Pre-qualification of Vendors.
• Prepare detailed Comparative Statements.
• Inspection and Verification of Works Measurements.
• Processing the invoice as per terms and contracts.
• Rate Analysis, Bill Estimation, Costing.
• Preparation of bill of quantities (BOQ).
• Preparation of Certifications.
• To support PM in billing & generating cost related reports and documentation.
• Quantity estimation & Bill certification
• Preparation of Estimation and Costing.
• MIS reporting - daily, weekly & monthly reports etc.
Salary:
INR 3,25,000 - 4,75,000 P.A.
Education-
UG: B.Tech/B.E. - Civil, Diploma - Civil
Address:- C-49, First Floor, Sector 10 Noida
Email Id :
info@divyamgroup.com
Website :
www.divyamgroup.com