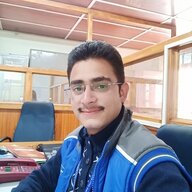 Royal Member
Staff member
Nalanda Academy of Science & Technical Education
Job Location:- Vijayawada
Description
Key tasks of the job include:
managing parts of construction projects
overseeing building work
undertaking surveys
setting out sites and organizing facilities.
supervising contracted staff.
Desired Candidate Profile
Experience Required :
Candidates must have a minimum of 3 Years of experience in the relevant field.
Candidates having a fair knowledge of Autocad will be preferred.
Company Profile:
Nalanda Academy of Science & Technical Education
Email Address:
hr@nalanda.edu.in
Website:
http://nalanda.edu.in