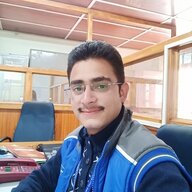 Royal Member
Staff member
KKM Soft Pvt Ltd - Chennai, Tamil Nadu
Greetings from KKM Soft Pvt Ltd,
We have wide opportunity for Civil Graduates for Chennai location
Qualification - B.E in Civil
Eligibility - Proficient in AUTOCAD/REVIT/STADD PRO
Designation - Solution Engineer
Experience - Fresher With Good Communication Skills and Must be Willing to travel.
Timing - General Shift (10.30 - 7.30)
Candidate those who are willing to work as a Trainer can directly Walk-in to the venue on 3rd October.
Contact : 91 7397768424 (HR)
Regards,
Jayanthini
Human Resouces
KKM Soft Pvt Ltd.