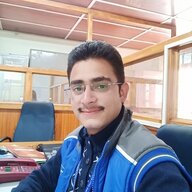 Royal Member
Staff member
Nalanda Educational Institutions - Vijayawada, Andhra Pradesh
Construction managers are a part of the building process from the very beginning, working closely with architects and engineers to go over plans and blueprints, making timetables for the project, determining material and labour costs, negotiating with and hiring subcontractors and workers, scheduling workers on site, gathering permits and making sure everything is up to code.
JOB SKILLS AND REQUIREMENTS
Analytical Skills: Construction managers must be good at planning for large-scale, multi-step projects.
Decision Making: Construction managers must make lots of decisions, such as picking subcontractors, materials, paints, and more.
Management Skills: As the boss on site, construction managers must lead their teams, and keep them motivated and focused on the job.
Communication: Good writing and speaking skills are needed by construction managers when communicating with employees, writing proposals, subcontractors, procuring materials and dealing with clients.
Technical Skills: Construction managers must know construction methodologies, read blueprints and understand other technical aspects of construction.
Time-Management: Deadlines are crucial in construction. Making sure that everything is on time and moving smoothly is a critical part of the job.
Key tasks include:
supervising and overseeing the direction of the project (or a package), ensuring that the client's specifications and requirements are met, reviewing progress and liaising with quantity surveyors to monitor costs
liaising with the client, other construction professionals and, sometimes, members of the public
coordinating and supervising construction workers
selecting tools and materials
making safety inspections and ensuring construction and site safety
checking and preparing site reports, designs and drawings
maintaining quality control procedures
finding ways to prevent problems and to solve any that crop up
assessing and minimising risk
writing reports and keeping on top of paperwork
helping to negotiating contracts and securing permits and licences
As construction managers work on site wherever that site is, be prepared to relocate or face a longer commute as and when required.
Education Qualification : Bachelor of Technology civil engineering
Experience : 10-20 years
Email Address:
hr@nalanda.edu.in
Website:
http://nalanda.edu.in