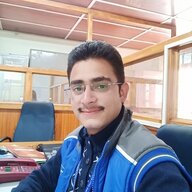 Royal Member
Staff member
USASHI REALSTATES PRIVATE LIMITED - Kolkata, West Bengal
Job Responsibility:
• Person will be responsible for entire site Management & Construction.
• He will be responsible for supervision of project site.
• Person need to be liaison with Architect,Civil Engineer,Legal department & contractor.
• Person should be responsible for completion of construction work within time frame.
• Person should able to liaison with local administration/Municipal/Panchayat.
• Person should have knowledge on civil construction.
• Person should have exposure on project management.
• He will supervise the Labour attendance.
• Should be responsible for Contract Labour documentation.
• Also timely reporting to the management.
Qualification:
• Degree /Diploma in civil Engineering for 5 years.
• Any Graduate with 10 years relevant experience.
Email :
info@usashi.in
Web :
www.ushashi.in
Address:- 81,Gholaghata,VIP Road,Flat-1B,Radhakunja ApartmentKolkata-48