We are happy to announce that, now in Ask Question Section and Post A Quest Section of Premium Zone enhanced with additional functionality to help users in understanding something in more better way.
The Member who posted a question, now able to choose any of the reply as Solution and also do vote either up or down according to relevance of the reply.
This helps everyone to grab solution directly below the question post and even if many feel chosen solution is not correct, every one have option to up or down vote any post in that question thread, this way the post which receives more up votes, comes up in position.
Below image showing the new option on Desktop.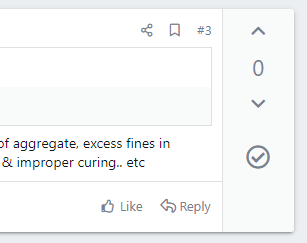 Below image showing the new option on mobile.

This will help all members to clear their understanding about things by looking at solutions and up votes received by posts.
Thank You