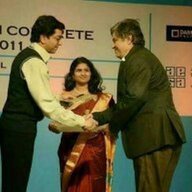 Administrator
Staff member
How to prepare the initial cost plan for the project
before commencing the construction activity of any project , the initial cost plan for the project so that while execution the cost of the project can be controlled. find enclosed herewith how to prepare the initial cost plan for the project. this cost plan was prepared by me some 8 years back for one of my project.
for today's project you have to to correct various thing to suit your requirement.
This Initial cost plan for the project consist of following;
Assumptions sheet - Assumptions made for estimation of cost.
Area Statement
Summary of Cost
Budget sheet
Annex 1 for consultant costs
Annex 2 for Civil Work costs
Annex 3 for finishing work costs
Annex 4 for Services costs
Material List sheet
Labour rate sheet
Material + Labour rater list sheet
It will be of fun for you to going through this amazing initial cost plan for the project. this will help you in understanding all aspects of the project and costs included in various heads.
As this plan was prepared somewhat 8 years back, the parameters of cost are changed by huge value and productivity is also affected up to some percentage.
Use this as a reference for creating your own initial cost plan for your project.
Excel sheet of initial cost plan for the project is attached below.