Dear Civil Engineers ,
I hope you have gone through the Mix designs series on our civil forum . We have tried to make an attempt to curtail the mix procedures as simple and easy to understand by new civil engineers and students at site . Here we have a short look for moisture content and its correction before it goes to final batching .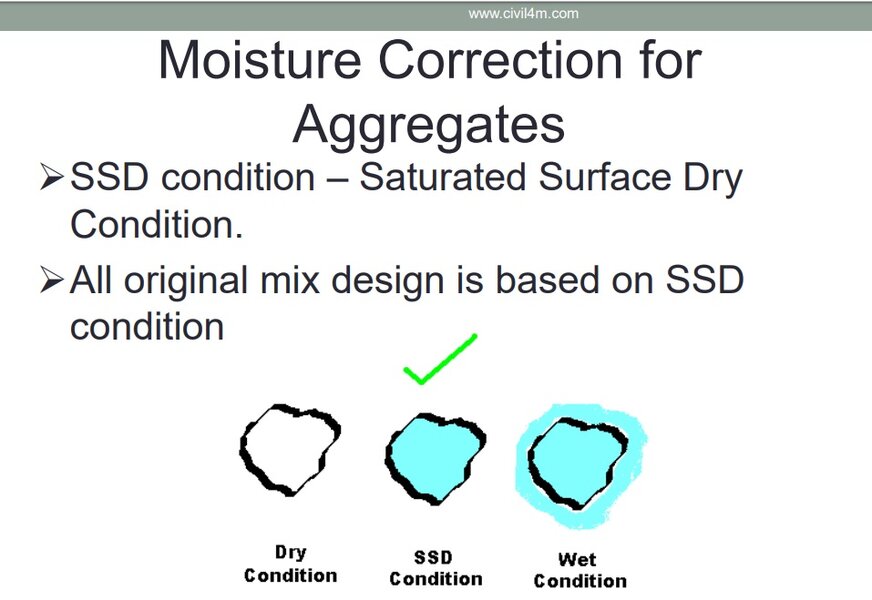 Please comment with your views .
Team Civil4m