Hello Friends,
From the subject line, you will think about what is there to plan your life, mind you its very very important due to the conditioning which we get from our childhood.
Most of us civil engineers we come from a humble middle-class background and we are taught by our parents to
" Study hard , get a good degree, get a good job, save for your future, and so on
...... However very few of us are aware how to do our financial planning and result being that we continue to slog for the rest of our lives till we turn 60 and on the day of retirement we say
" where is all the money that we earned not a sizeable chunk is left to take care of our old age."
Further, we are so engrossed in our execution life that very few of us take out time to plan our financial life so I felt that this could come as a Good step towards the start of a financially free life after our retirement. If while going through this information anybody wants to chip in their ideas feel free to add so that all in our community will benefit. Here I am addressing the YOUNG FRESH CIVIL ENGINEERS.
So the most important step FIRST STEP when we get the first salary of our life is to first take a MEDICLAIM POLICY for self and parents and slowly migrate for spouse and children. This is the most important step even before you spend a single rupee.
Reasons for buying a mediclaim :
Medication is increasing getting costlier day by day
Once hospitalised it will surely cause a dent in your savings ( if at all you have saved and if not then savings of your loved ones is at risk )
There is a chance of one becoming handicapped so nowadays there are numerous policies which cover this risk as well
Two types of policies are available i.e INDIVIDUAL POLICY & FLOATER POLICY. I would suggest you to do your homework before buying, please get to know the policy in detail and don't just believe the salesperson even if it's your relative.
Based on your need you can go for a base mediclaim policy for say 5 lacs and after say 5 years or so you can go for a Top Up whose premium is generally low as compared to base policy.
Also, remember do not conceal any medical information to be clear and take policy without cheating.
SECOND STEP: BUY A TERM INSURANCE POLICY
Reasons for buying a term insurance policy:
No one in this world can predict when you will die, so to take care of our loved ones when we are no more is the most important reason for taking term insurance policy
The sooner you buy term insurance the lesser will be the premium, as the years pass by premiums keep on increasing.
Make sure that its TERM INSURANCE and not money back policy or and fund related insurance
Premium amount is very low, say a person of age 24 for a 1 crore term insurance premium amount is hardly Rs 10000 to 12000 about Rs 1000 per month.
Provides Financial Security- An untimely death is unfortunate and so are the financial liabilities that require to be borne by the family. To prevent such a situation from arising, it is a good idea to invest in a term plan that would take care of the financial needs of the family.
Low Claim Rejection- When you buy any term plan, make sure you disclose correct facts about your health condition, finances, habits etc. As per the recent Insurance Regulatory and Development Authority (IRDA) mandate, no insurance company can claim that there has been a non-disclosure of facts after two years of the policy becoming effective.
Make sure you buy an online policy as the premiums are very low as insurance companies don't need to pay commissions to agents.
THIRD STEP: START SAVING ATLEAST 40% OF YOUR SALARY
Initially make sure that you start saving 40% of your salary, the next 40% can be kept for our bare necessities and balance 20% you can splurge for boosting your ego. This is very critical initially as all this time we have been dependent on our parents and suddenly you are earning and you start to feel a sense of urgency for spending. Please note dear friends that always remember that our parents have worked hard so that you get a good education so now it's your turn to repay. This is in true sense PITRUDAAN when they are alive and not when they are dead.
How to plan your finances please go through this website for more information ------------->
Online Financial Planning service in India - Jagoinvestor
FOURTH STEP: READ BOOKS AND MIND YOU A LOT OF BOOKS
Here I would suggest you read some very good books which will change the way you think and invest. The first book in my list is:
BOOK NO. 1: MAGIC OF THINKING BIG by David J. Schwartz.
This is a bible which will change the way you think 360 degrees .and please don't read a PIRATE COPY
buy original, pay the right price as you will get the best as you have set a right precedent.
BOOK NO.2: SKILL WITH PEOPLE & ART OF DEALING WITH PEOPLE by Les Giblin.
Both are a masterpiece with how to deal with people as all our life we are going to deal with people, workers, engineers, contractors and so on...
BOOK NO.3: GOALS by Brian Tracy
., its all about how you can get everything you want, faster than you ever thought possible, just do all the exercises mentioned by him to achieve all your goals.
BOOK NO. 4: SECRET by Rhonda Byrne
. Its a masterpiece just like book no.1, it discusses about THE LAW OF ATTRACTION, read it to know more about the Law of attraction.
After reading these books all will feel that " I NEED TO DO IT " the MIND will be willing but the SPIRIT will be weak, but I have a FREE course for all of you, this course which actually made me realize most of my dreams,
the link is FREE LAW OF ATTRACTION TRAINING - 7 Days Law of Attraction Online Course by Awesome AJ
I would also suggest all of you write down " 108 DREAMS " which you would like to get it fulfilled once you have done the Law of attraction free course. At first this thought will appear silly to most of you, but my dear friends you will be pleasantly surprised when you have written down the 108 dreams, you will find some of the dreams starting to materialize in about a months time and some may take some time based on the power of your subconscious mind, but take my word , if you persist all of your dreams will come TRUE.
How to write down the 108 dreams list follow this link------------>
List of my 108 dreams
I have gathered this information over the years and thought of sharing this with this community. Most of you must have designed your lives and maybe successful, however, I am specifically sharing this for our YOUNGER GENERATION so that they are also aware and plan their lives accordingly.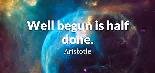 Cheers......