Do Like our posts, if you find it useful. It will encourage us to post Genuine Job Offers
Notification No: 04/2017
Notification Link
:
http://www.jkssb.nic.in/Pdf/Downloader.ashx?nid=46&type=a
Total No. of Posts:
1140
GOVERNMENT OF JAMMU AND KASHMIR,
J&K SERVICES SELECTION BOARD,
Sehkari Bhawan Panama Chowk, Jammu.
www.jkssb.nic.in
**** Subject:- Advertisement for Division/District Cadres posts under the Hon'ble Prime Minister Package for Kashmiri Migrants.​
1. The J&K Services Selection Board has advertised supernumerary posts under the Hon'ble Prime Minister package for Kashmiri Migrants vide advertised Notice No 04 of 2017 on 28-11-2017 in pursuance to Department of Disaster Management Relief, Rehabilitation & Reconstruction indent No DMRRR/MR/140/2017. The detail of which is as under:-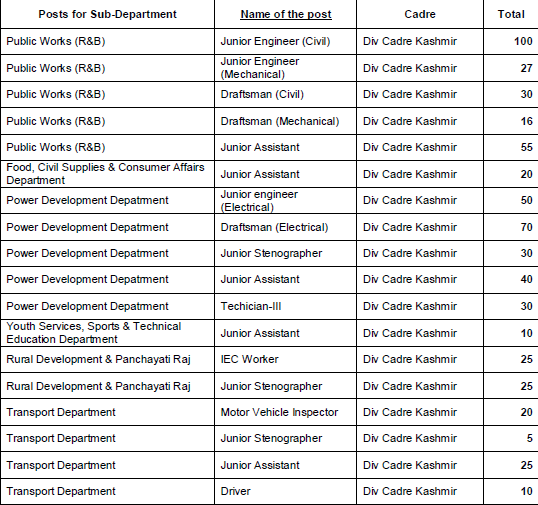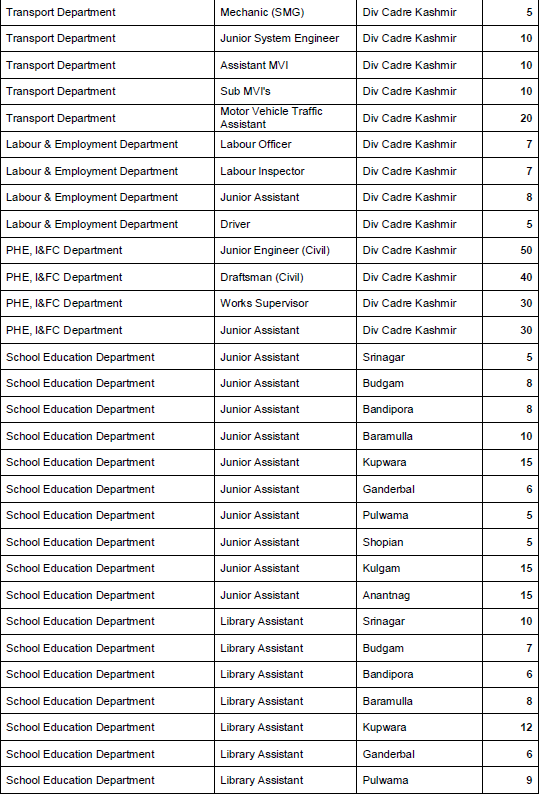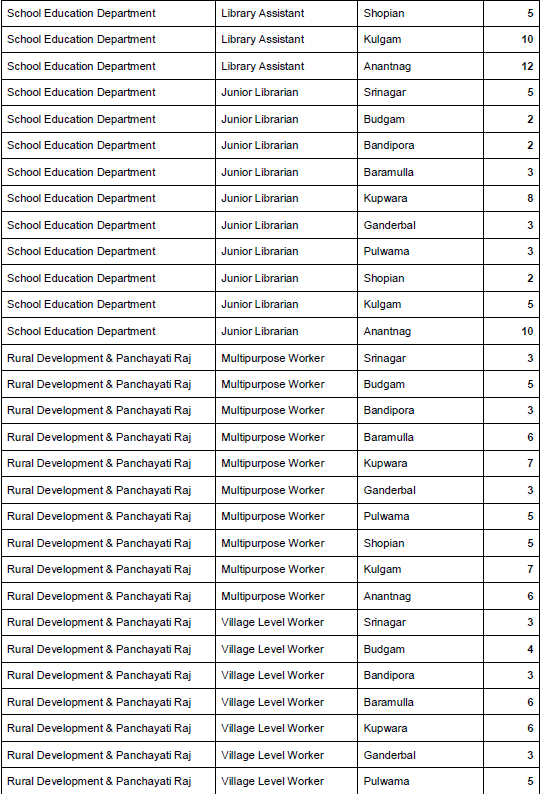 2. The detailed Notification of advertisement alongwith link for online application will be
activated on 28-11-2017 on SSB's Application Portal-www.ssbjk.in. The last date for
submission of online application would be 22.12.2017.
3. It is again reiterated that advertisements will be notified and online application will be
accepted at
www.ssbjk.in
only.
4. Remaining 520 posts under the same advertisement will be notified shortly. This is for the
intimation of general public.
​
.
No. SSB/Sel/Secy/2017/12620-30 Dated: 28-11-2017.​
Last edited: