Column bar bending schedule in excel format
Bar bending is a process of cutting and bending reinforcement steel into shapes as shown in the structural drawing for various structural elements like like Slab, Beam, Column, Footing,raft, pile cap ,piles etc etc.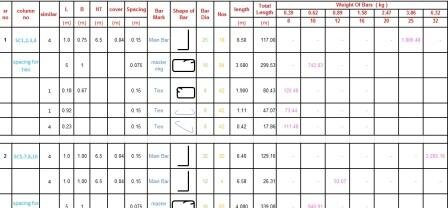 This format helps you to make bbs for columns, footing, raft, pile caps and piles.
it makes easy to get it approved from client as the details are put in clear way and can be easily understood by anyone.