GSB - Granular Sub Base Mix Design Report in details
GSB is widely used in construction of roads, This mix design report of GSB consist of following;
Introduction

Physical Requirements of aggregates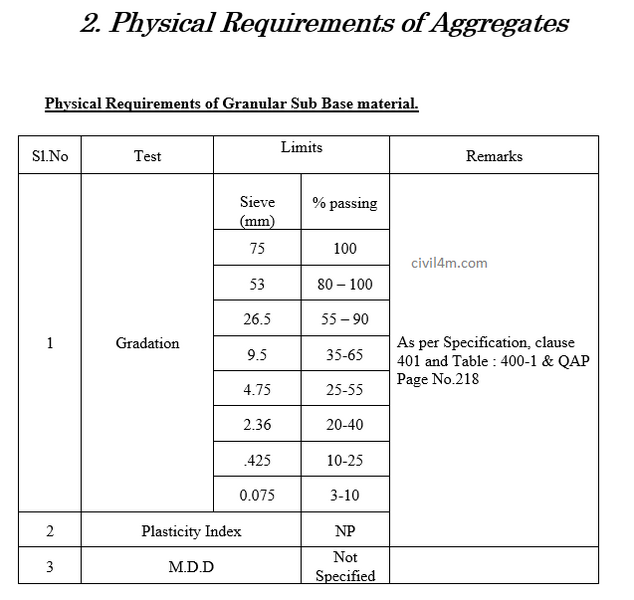 Design Procedure

Job Mix Formula

Summary

Methodology

Test Reports
Granular Sub Base shall consist of well-graded material (which serves as a drainage layer) in accordance with the requirements of MoRT&H and Technical Specification clause 400 and Table : 400-1. The material shall be laid in one layer as sub-base and necessary according to lines, grades and cross-sections as shown in drawings.
The material to be used for the work shall be crushed stone. The material shall be free from organic or other deleterious constituents and conform to the required specifications.
The gradation test format for GSB is also attached along with water absorption test format.