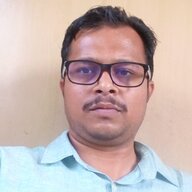 Eternal Member
Staff member
After hearing about COVID 19 breakout in the Month of Feb 20 and further Lock-Down in March 20 the situation of everyone was most likely of having panic and more conscious about what ever happening and everybody was thinking about saving there self by ensuring all precautionary measures.

Now after so much long time, still everybody has fear in their mind but we found-out our new normal routine as we cant sit and wait to get environment cleared from this. We witnessed the biggest global pandemic and the reactions of peoples and organisations to it.

I hope you all are doing well now, don't just think of you lost job or got salary cuts or lost all your paid leaves due to COVID 19, but think it in a way that, the COVID 19 gave you opportunity to understand about you were working for those peoples who actually never care about you nor they had any plan for you (if this COVID was not there, you might haven't ever able to understand it).

I request all to provide your honest replies to this thread about your experiences, if there any companies who really thinks or cares about there staff, do not hesitate to post good words about them because if peoples are interested in giving their 100% dedications to companies, at least they will have a list of biggest examples of companies who stands by their employee and not started to forget about their responsibility for their staff by observing few month loss in profit (i could say short term losses).

Firing from Job / Salary Cuts / Debiting from Paid Leave Balance - Such incidents only happens when companies knows, if they float application for jobs, there will be 1000's who will come for applying. You all can change scenario by helping many to understand which are those company who does not stand by their employees when it is most required by them, so that applicant also treat a company in a same way and the peoples who really work for companies could able to actually deliver whatever they wish to its best level in deserving companies only.

I hope for the best and sooner release of COVID 19 Vaccine in the market so that the new normal becomes a normal which was a year before.
COVID 19 almost erased 2020 year from my life but gave me a good level of understanding which change my perspective and understanding about the world.


I Feel very bad about peoples who lost their jobs / lost their family members but there is nothing that i could do for you other than expressing my feelings about it.
Be Safe and do your daily work activities safely till we get cure invented.