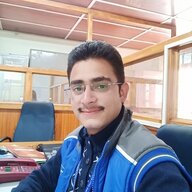 Royal Member
Staff member
MOST PREFERRED FOR STATE AND CENTRAL EXAMINATION
Subject Books/Notes
Strength of Material : Study from Notes
Reinforced Concrete Structure : Menon & Pillai
Design of Steel Structures : Duggal
Structural Analysis :

Bhavikatti


Soil Mechanics : Gopal Ranjan
Fluid Mechanics :

Modi & Seth


Irrigation & Hydrology :

Any comprehensive book


Environmental Engineering : S.K. Garg
Transportation Engineering :

Khanna & Justo


Surveying : B.C. Punmia
With All These you have to make your own Notes which will help you in revision Time.
Regarding the Multiple Choice Question Books
In the market if you go, you would be encountering with lots of books, and usually students do
get confuse all the time. But, here's what one should prefer and do. Do not stick to one book
because, as per the new trend of questions which was observe in this year's Civil Engineering
Paper was quite different. Do follow if possible:
Step 1: First, form a group of 4-5 students who are really interested to study
Step 2: Let each one of you buy a different book from a different author
Step 3: Solve that on rotational basis, and try your best to clear each other doubts.
Step 4: Try collecting papers of each exam which and try to solve that as well.