Shrinkage cracks in concrete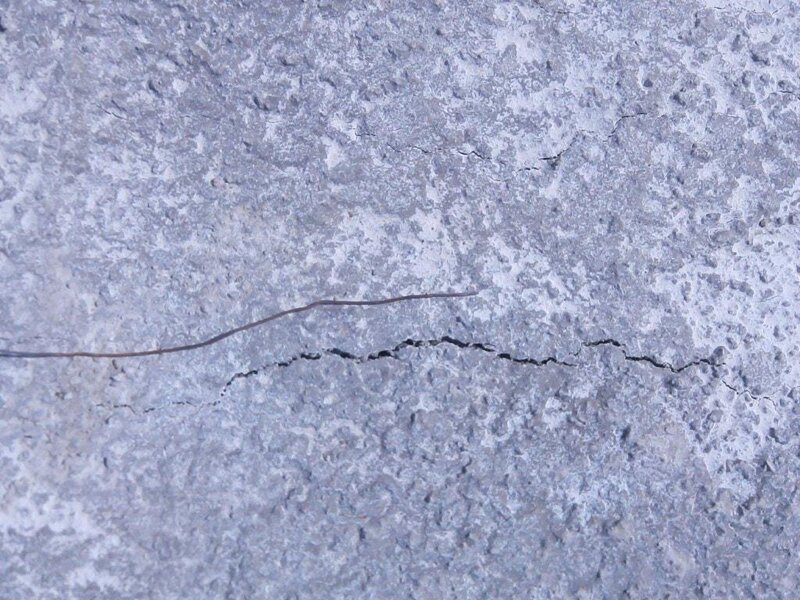 Shrinkage cracks in concrete generally occurs during fresh state of concrete usually within 1 to 2 hours of placement (when water from concrete evaporates from the surface).
They varies in width from hair line to 3mm in width and from few centimeters to a meter in length.
They are up to 50 cm in depth and in some cases gone through the whole slab thickness.
They do not exhibit any type of pattern and in many cases they are perpendicular to longitudinal axis of slab.
They generally occurs at the surface of concrete.
Causes:
Shrinkage cracks occurs in green concrete due to rapid evaporation of water from the surface of concrete specially happens due to hot temperatures at surface and windy conditions.
Excess vibration leads to accumulation of fines (cement, sand, water), this too causes a severe cracking on serface.
If the formwork and reinforcement bar temperatures are high, shrinkage cracks also occurs around it in same pattern.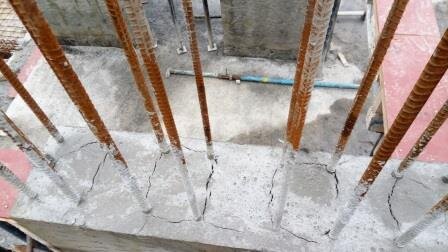 Shrinkage cracks also occurs due to settlement of base formwork, cause due to loosening of support, supporting to slab done on non-compacted ground/soil.
Prevention:
To prevent the shrinkage cracks in green concrete, do follow below tips;
- If rebar and formwork is hot due to high temperatures, sprinkle the water on it and allow it to cool down before pouring concrete.
- Do not over-vibrate concrete which cause accumulation of fines from concrete at top surface (Indian scenario, measure concreting activities in India are handled by unskilled labours, Engineers wont even look at what is happening. this is the resultant of weeks or months of work which got unsupervised and left on faith of unskilled labours. They wont care about health of concrete, in major scenario when concrete is done using pump, labours tend to use vibrator as a tool to spread the concrete as manpower deployed by contractor is less and labours not willing to place concrete in position by moving it using shovel.
- If you are a real engineer, you should not make this practice to happen at your site by supervising the concrete
)
- After finishing of surface with trowel, finish the surface with broom and make surface rough, this will break the formation of cracks in huge length.
- When concrete is initially set, start the curing by sprinkling water on concrete surface or by covering it with hessian cloth or polythene sheets to avoid evaporation of water from surface.
- Do check for all load carrying support for stability of formwork, before starting the concrete.
This is job of max 3 hours after concrete is placed, if ensured you will have almost a shrinkage crack free slab.
Shrinkage cracks may occur due to faulty mix design, to sure about it, one should implement above practice and then report to concern department.
Remedies:
If you have not supervised the concreting activity, remedies will help you to correct the faul but you should not make practice of doing repair work.
Do your work in first shot correctly to have better quality product instead of regretting later.
- Clean the cracks area either using air blower or water jet.
- Make cement paste and pour it on crack areas.
- Move broom on the crack areas rigorously.
- Left the cement water paste on surface to settle down in crack (cement paste made should be watery)
For larger cracks do not use above method of repair, it should be repair by widening it.
To ensure the crack free and water tight surface (toilet sunks and terrace slabs), retrowel the surface again, which will seal all pores in surface and hair line cracks.