What should be checked in Drawings used for construction of Project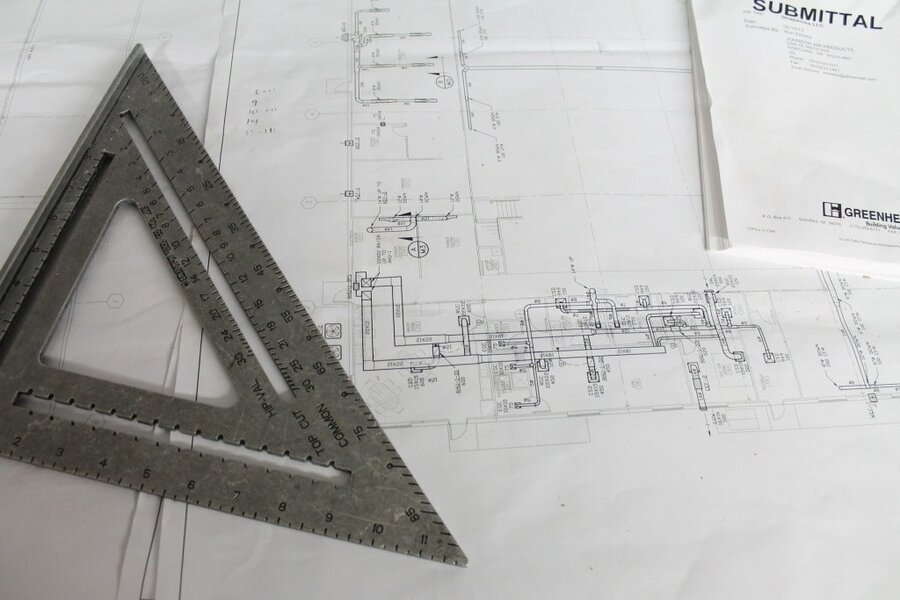 Why it is necessary to check Drawings
Often. The site engineer requires drawings for a particular work stage from the Architect.
The Architect/ Consultant may delay the preparing of drawings, in turn delaying the work due to non-availability of the drawings.
Once on site, the drawings are not studied / checked in detail due to the work load. The execution of the work then begins as per the available drawings.
As a result, printing mistakes or those caused by sheer oversight may result in the demolition and rectification of the works at a later stage.
Therefore pre-checking and detailed study of the drawing is a must.
To avoid any problems and rectifications the engineer should ask for the drawings required from the Architect / Consultant well in advance.
Drawings received in advance can accommodate necessary changes for better planning, as per the site situations and requirements.
An Architect has his own style of detailing the drawings. But the engineers, expectations of detailing might be universal in a particular organization.
This can be done, provided the construction company gives standards guidelines regarding the details required in each drawing.
While preparing the first drawing, the Architect will put up the details as per the given specifications to avoid rejections / repeated mistakes in the drawings.
Practical experience shows that many civil engineers face difficulties during the execution of the work at site, due to lack of sufficient detailing in drawings.
These factors emphasize the need for detailed efficient completion of the project.
Following Points should be reviewed while checking Drawings:

Layout Drawing of Project:
Name plate as per specified form.
Project name, drawing title, subtitle and scale.
North direction.
Boundaries as per the latest site demarcation ( theodolite survey ) given to the Architect by site engineers.
Existing tree locations.
Existing well, bore-well, electric pole, telephone pole, over head existing telephone and electrical lines, over head high tension line, hutment's and all other structures marked on the theodolite survey drawing.
Building set backs, other buildings or structure obstructing the existing structures, sufficient set back for septic tank etc.
Road, septic tank, U.G.W.T., bore well, pump-room, garden, transformer room, society office location, size, details etc.
Check the sizes of septic tank and U.G.W.T. in consultation with the plumbing consultant.
Reduce levels of road top, flat plinth, parking, garden top, steps details, shop RL, septic tank top, LT room plinth, society office, top of UGWT, main entrance road, Temporary benchmarks locations etc.
Location of compound wall, front gates, size and type of compound wall.
Expansion joint provided at required distance and continuity.
Layout for temporary structures / sheds also to be checked.
Any shed like site office, steel yard, material yard, watchman's cabin should be obstructed for forthcoming buildings.
All these structures to be centrally located as far as possible. Watchman's cabin should be near the main gate.
Sizes of all the above structures in project.
These structures should be in open space or as directed by the Architect, without disturbing upto a minimum of two years.
Sizes of buildings in layout to be as per working drawings or approved drawings.
Structure height in respect of G+2 and parking +3 etc. to be mentioned.
Working Drawings
Following points to be reviewed while checking working drawings
North direction.
Name plate as per specified form.
Project name, drawing title, subtitle and scale.
Whether sizes are as per printed brochure.
Flat numbers as per printed brochure.
Brick / block walling convention.
Chajja at terrace level shown in dotted on all plans.
Levels with respect to TBM for all plans on plinth, parking, landing, mid-landing etc.
Direction of door opening.
Direction of bath / W.C. door opening.
Duct dimensions and open area dimensions.
Column reduction arrows.
Centre line checking
Size of column at footing level
All open duct, space and staircase detail direction.
All room sizes as per brochure.
Wall thickness.
Column reduction arrows.
Dotted lines for chajja, rolling shutter pardi, drop pardi etc.
Kitchen otta position with sink sizes.
Loft position and width.
Balcony, WC and Bath drop.
All window, door frame openings, rolling shutter, R.C.C. grill sizes, schedule, exhaust fan opening and balcony grill openings.
Specification details in brief.
WC / Bath / Toilet / Terrace sunk to be shown shaded.
Terrace drains, sloping pattern and rain water pipe opening locations.
OHWT position / lift room position.
Lift shaft sizes.
Staircase pardi thickness.
Riser / Tread of staircase.
Parking drawing ( Physical movement of vehicle should be considered ).
Column position sizes as per R.C.C. drawing.
Washing place location in parking.
Entrance details for plinth side flats.
Meter cabinet location.
Section Drawings
Levels of all shops, plinth, parking at every floor and mid-landing.
Chajja, steps, plaza etc.
Road to parking entry details.
Floor to floor heights.
Sunk details.
Parapet height and finishes.
Details of staircase cap and machine room.
Plaster details of all corners, window sills, chajjas, grooves, plaster patta etc.
Floor to floor height level.
RCC Drawings
Following points should be reviewed while checking the R.C.C. drawing.
To be read as per working drawings.
Check the steel at cantilevers etc.
Sunk slab / WC / Toilet / Bath.
Head room at specific level ( Beam depth and change in beam depth ).
Dowel for adjacent structure.
Details of column below over head water tank.
Check elevation features.
Inverted beam for WC / Bath etc.
Loft details to be taken along with beam.
Floating columns details.
Terrace level chajja steel details.
Reinforcement at critical points.
Typical Name Plates details to be checked on Drawings
Every drawing should carry the name plate at the bottom right corner, Details like the title, project name, revision etc. should be indicated by the name plate, so that the fold of drawings need not be opened.