Why We do Waterproofing
Home is a basic need of human kind. If water seep in it, it distract the owner of that home and frustration levels get increased due to it.
Why water leaks
Because during rain water may getting accumulated on roof and the accumulated water is finding its way to get down.
Water always flow in the direction of gravity and erode everything in its way including hard rock, erosion depends on its intensity and the quality of material.
Another possibility is leakage in the water line concealed in wall, which is dampening the walls and floors.
To avoid water leakages in home we do waterproofing in places where continuous water contact is there and places which are open to sky such as Toilets, Terraces etc.
The conventional way of doing water proofing
In Conventional way, we assume that no material can with stand water on its surface and over the period of time its resistance will get weaker.
So it have 3 layers of protection
Base coat - which is applied on the base such as concrete slab, to seal its surface and form a protection.
Brick bat coba - when a top layer get punctured or damaged, we assure the tiny leakages get absorb by those brick bats.
Top Layer - It had a slope towards Nahani Trap or spout left in wall to prevent accumulation of water seeped from floor tile and also avoids leaking water into brick bat layer.
OK, if everything fails then what -
Water proofing is just an extra layer made for precaution of water seepage, before doing waterproofing over the underneath surface one should ensure that, surface is water tight by doing water pond test on it for 24 hours. If slab shows leakage or dampness it should be treated before doing water proofing.
How to do conventional waterproofing
Chip out any access dead mortar from the surface of concrete.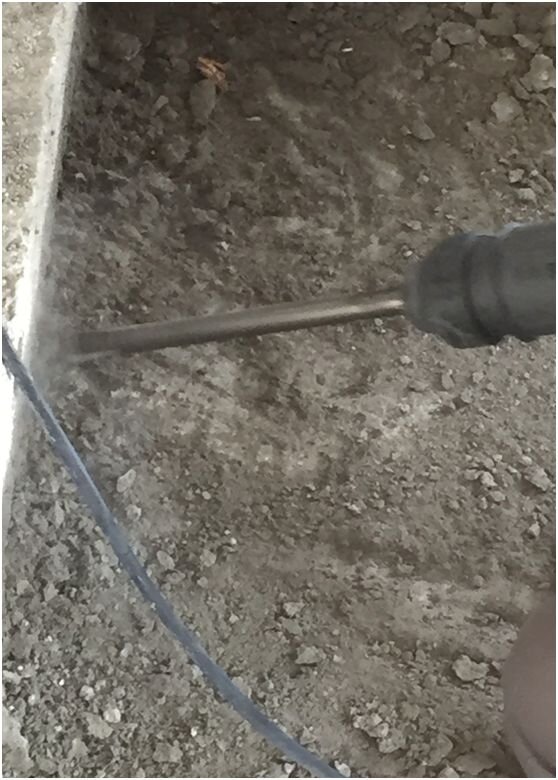 First check for any water leakages in base surface.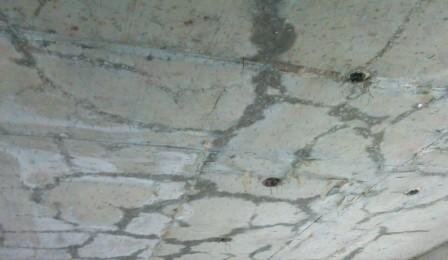 Open the cracks on surface from top by making 'V' groove, fill it with cement mortar including integral waterproofing compound and place the spouts in between.
In case dampness is seen, place the spout in weak areas.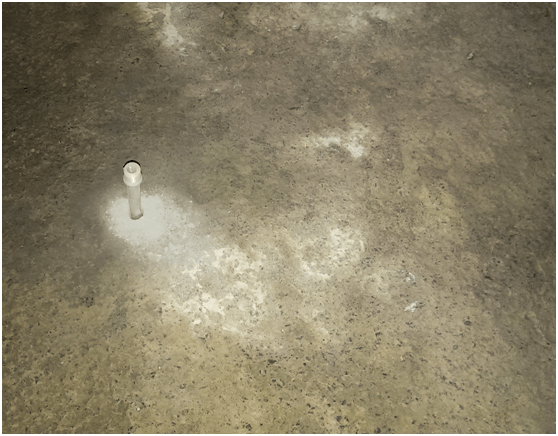 Do pressure grout it. You may grout it under gravity.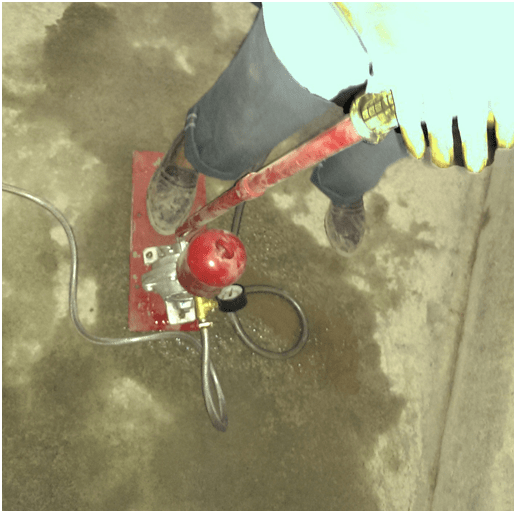 Fill the corners with angle fillet (slab to beam and beam to wall as applicable) and press 10mm metal on it.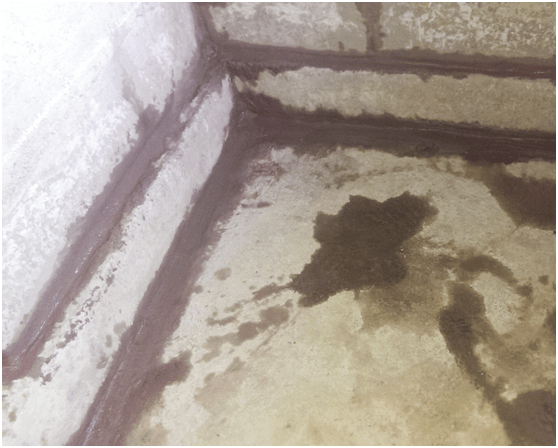 Do check for leakages by doing water pond test, if everything goes Ok then proceed further to Base coat.
Before base coat do clean all surface to ensure bonding between surface and base coat.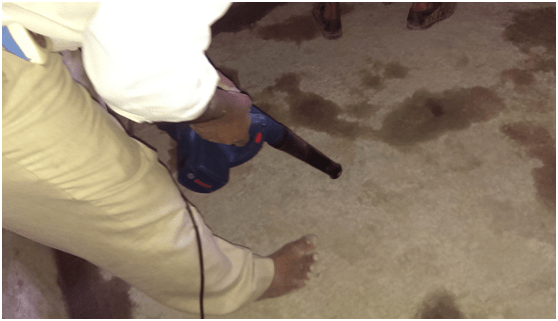 Do base coat as per approved material proportion and with approved integral water proofing compound in mix. do ensure slope towards spout if provided to drain of the water coming from top layer.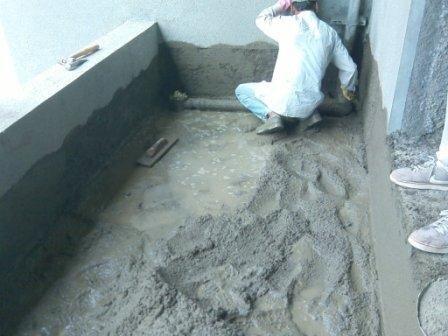 Then do brick bat layer by filling mortar halfway in brick bat thickness, to ensure top coat bonding.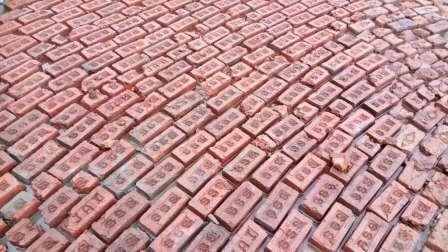 Then do top coat as per specification and do provide slope towards spout or Nahani trap which ever is specified.
At each step do check for leakages by doing pond test for at least 24 hours.
This way we add additional layer of protection to resist the water leakages.
In the advance methods new materials are use such as bitumen shits, chemical application on the surface to seal all pours cracks in surface.
For advance waterproofing the big sunk in slab is not required.