Dear All,
I am Sharing Excel Quality Management Templates, Useful for Quality Managers and Engineers to keep track on their Quality Objectives.
Quality Management Dashboard will help you on;
Tracking NCR's as per Location, Activity and Person who is incharge for it.
Tracking the Quality of work
Cost of Rework
Standard Operating Procedures Record.
Inspection Report Record.
Quality Training Record.
Best Practices Implemented and Learning.
Major NCR's and much more.
Dashboard is made in excel sheet
with month and year picker at top.
NCR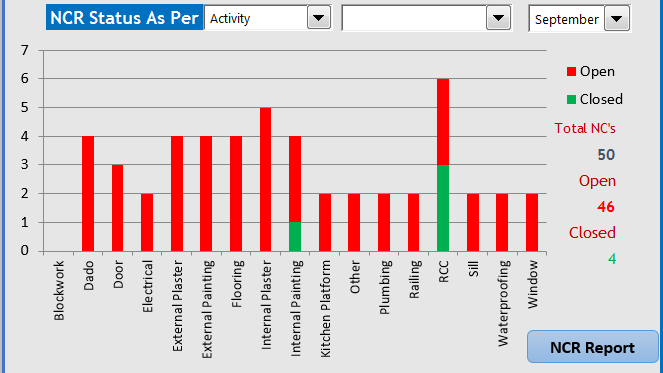 NCR can be track as per location by selecting it from drop down.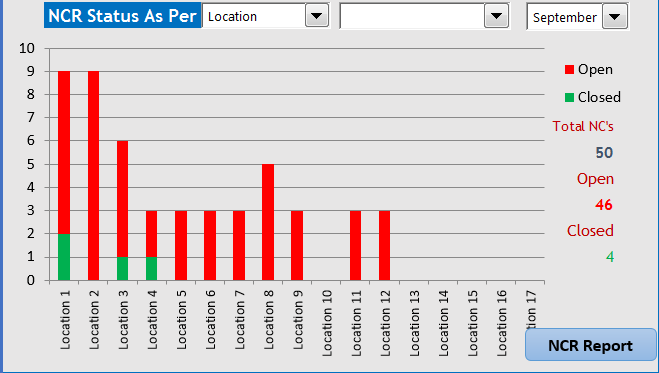 Further you can track it by person name and area of his work.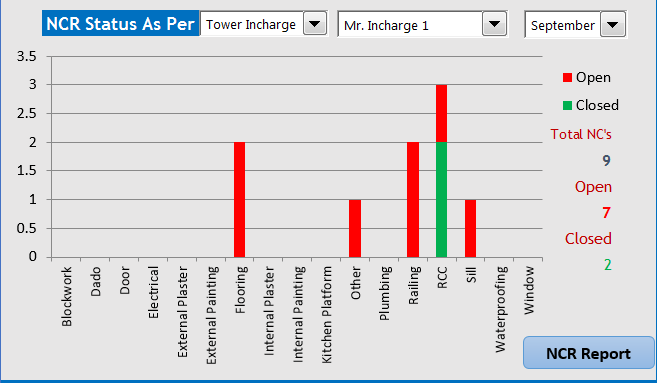 We have a area which shows a product quality rating.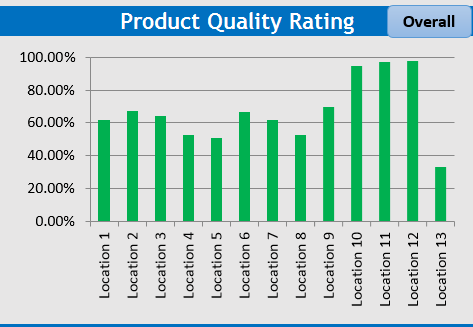 By clicking on blue button you can track overall rating so far.
​
and their are many more features. Just download it and explore.
It will help you in great ways in your day to day tracking and recording quality objectives of your work.
Its complete solution for a Quality Manager / Engineer to succeed in his work in smart way.
If you have any query related to how to use it and do customization you can post here.
All formulas are stored in sheet called data, you can change the automatic selection data from their like
Location name
Incharges Name
If you want to change name of activities you can.
and other customization you can do directly on each sheet like
changing name of company,
name of project
company logo and anything you want.
Quality Dashboard do not contain any password nor we charge for its use.
Use it for your personal works, do not copy and paste it other places without my consent.
Feel free to reply for your queries.