How GGBS is Made inside Steel manufacturing Factory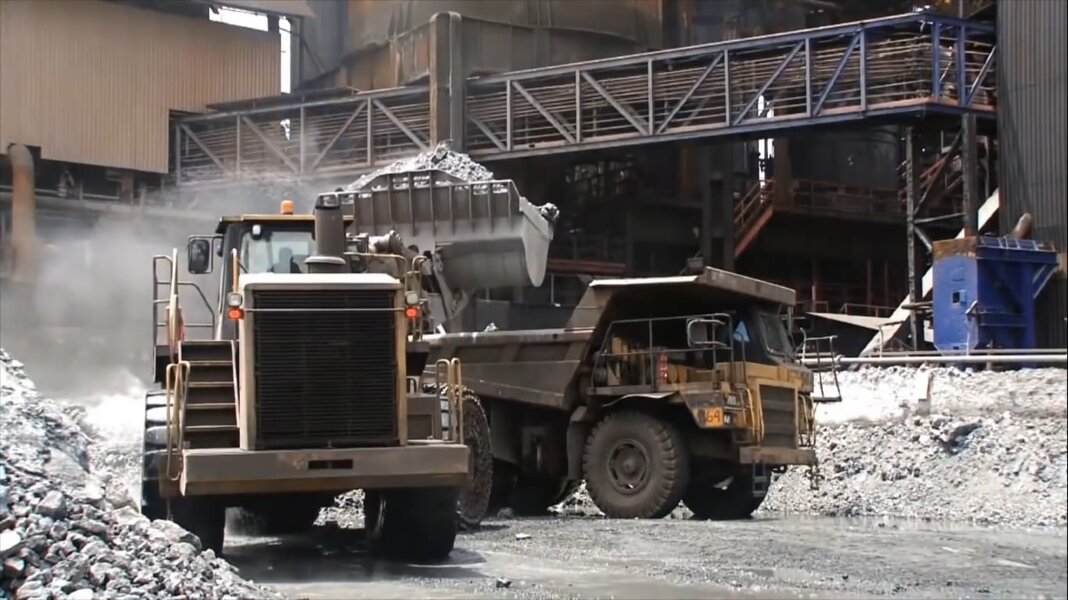 On our planet, Iron is not found in pure state, we call it as ore. Iron Ores are often oxidized and mixed with Silicates (sand). During manufacturing of steel these ores are heated above 1600 degree centigrade in the furnace, there are many methods of heating the ores.

Blast furnace produces a molten pig iron and slag.

The purpose of blast furnace is to reduce iron oxides into liquid iron called hot metal.

The blast furnace is a huge, steel stack line with refractory bricks up to height of 30 meters.

Below is the sketch to make you understand how is blast furnace look like.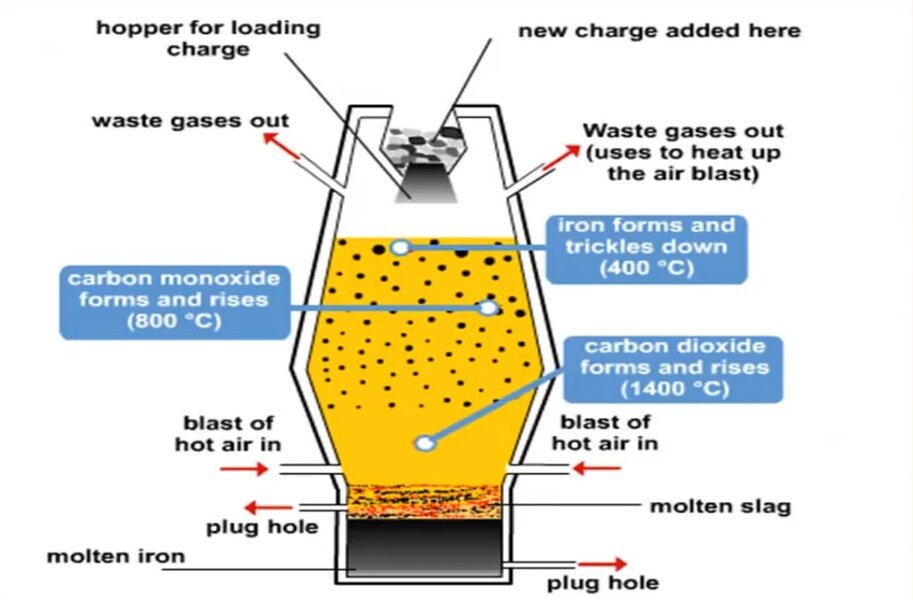 Iron ore, coke and limestone are put into the top and preheated air is blown from bottom.

Iron ore hematite often contain sand with iron oxide Fe2O3
Limestone – Calcium Carbonate
Coke – mainly carbon
Above three material combination is called as Charge.

Chemical processes which happens in blast furnace are as follows;
1. Oxygen in the air reacts with coke to give carbon dioxide

2. The lime stone breaks down to form carbon dioxide

3. Carbon dioxide produced in stage 1 and 2, reacts with coke to produce carbon monoxide

4. The carbon monoxide reduces iron in the ore to give molten iron

5. The limestone from 2nd stage, reacts with the sand to form a slag (Calcium Silicate)

Both iron and slag is drained out from the bottom of furnace.



The molten iron then poured into moulds and allowed to solidify, this is called cast iron and it is further processed to produce steel and other iron products.

To get faster reaction and increasing the furnace temperature fluxing agents are added into it called as Lime stones, magnesite and coke. It helps in neutralizing alumina and silicate from heated ore by reacting with it and also do help in removing sulfur and phosphorus from it.
Smelting Inside blast furnace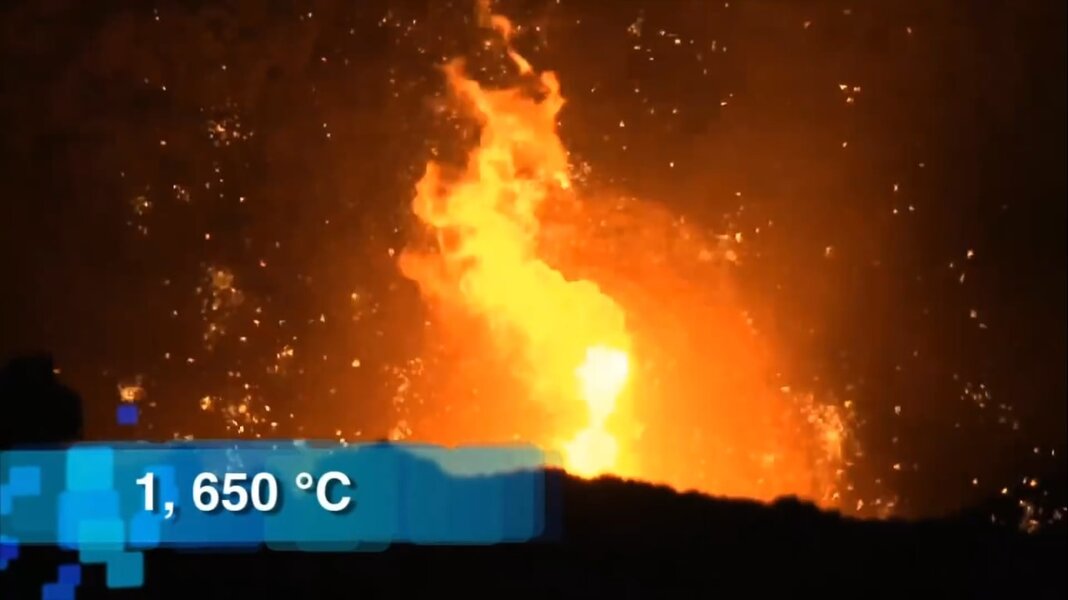 When the temperature reaches to its desired point, you know the density of steel is 7850 Kg/ cum which starts settling down and other impurities from ore and reacted fluxing agent sits on top of it (this is termed as slag).

The slag is then removed from the chamber and cooled rapidly either by passing it through water or by air cooling (mostly it is cooled by passing it through water or water showers).
Slag draining out from blast furnace in slag pit (see blast furnace sketch to understand where the drain hole is located)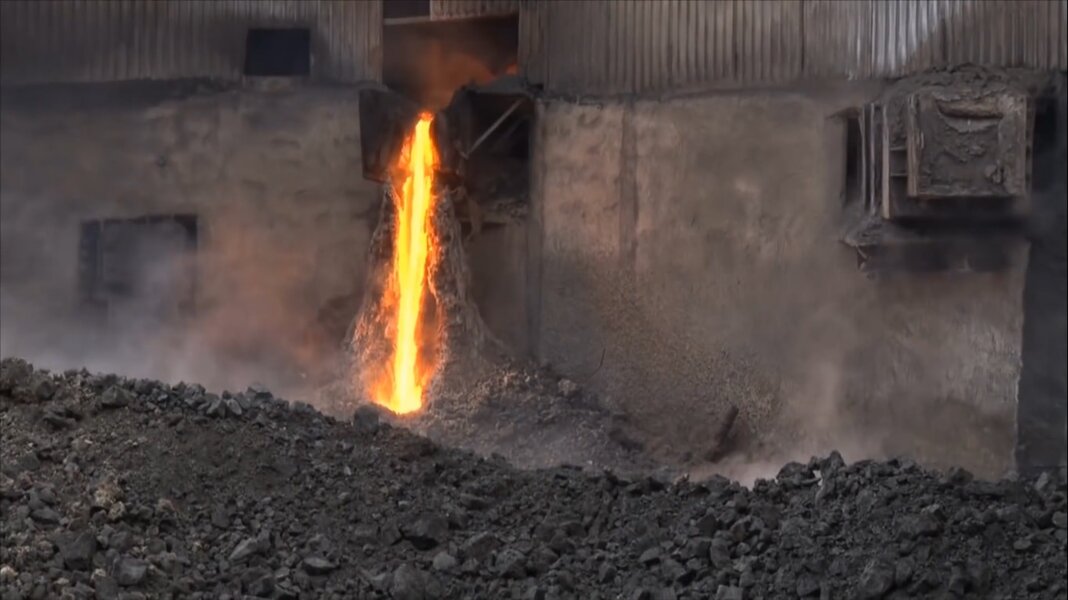 There are many ways of collecting slag
Slag collected in pit and cooled with water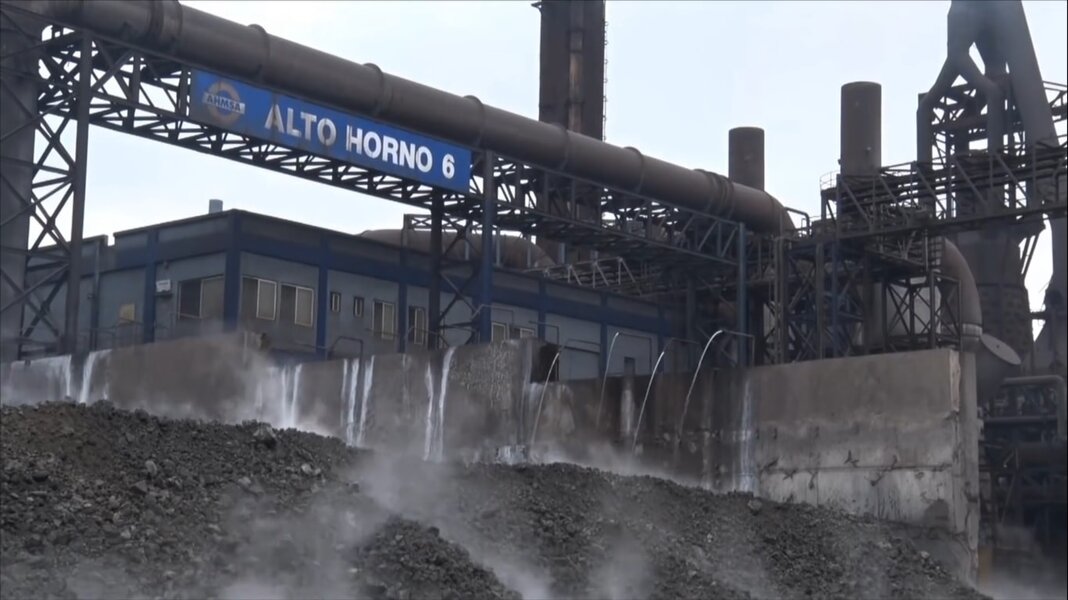 Pelletize slag cooling
A rotating drum throws slag in air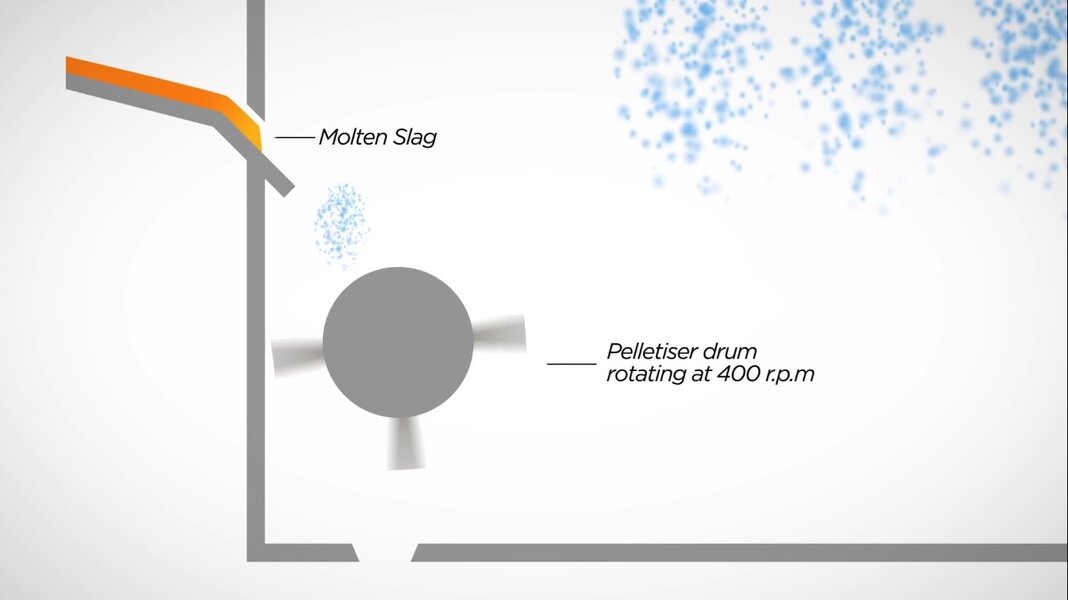 Blown slag comes down with water showers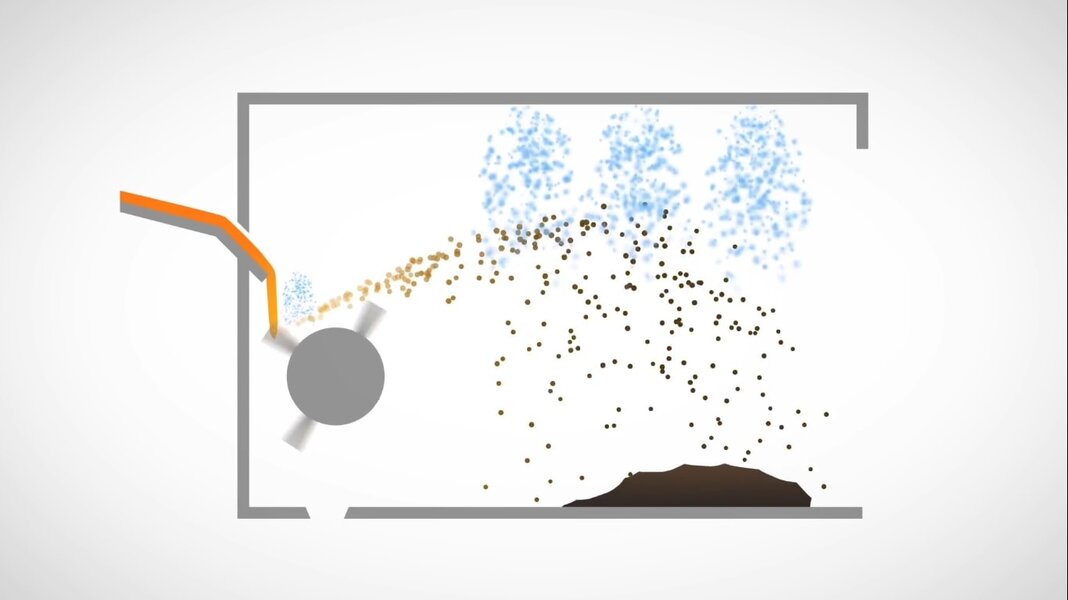 After quenching (rapid cooling by passing through water) then it is stored and allowed to dry and water is drained out from it. During this process due to chemical reactions with water, it also get cementitious properties.
Shifting of Slag from pit to grinding unit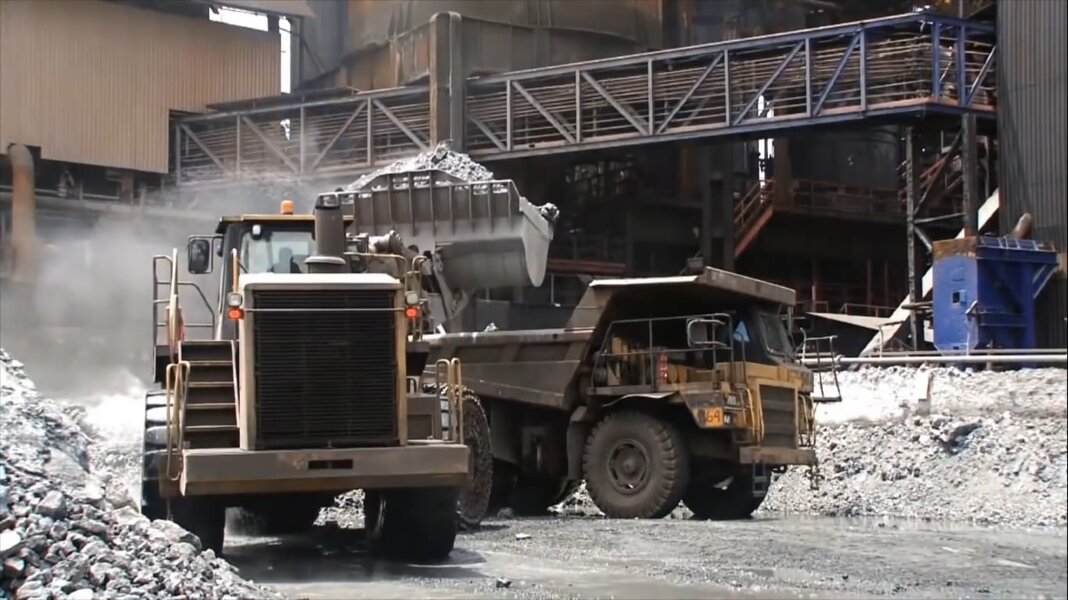 The main components of slag are
CaO
(30-50%),
SiO2
(28-38%),
Al2O3
(8-24%), and
MgO
(1-18%).

The slag then shifted to grinding unit and grinded to fine powder, we know it as a ground granulated blast furnace slag. Abbreviation for it is

GGBS or GGBFS.



The properties of GGBS are almost same if we take it from single steel manufacturing plant where properties of ores, fluxing agent does not change and as the ores are taken from single source, we get uniform quality of produced GGBS due to high level control of Quality of manufactured steel.

GGBS is used to produce highly dense durable concrete which reduces the porosity of concrete due to increased fine cementitious material. It almost double the life of concrete.
Indian Standard Code Does allow replacement of cement with GGBS by up to 70% due to its superior qualities to work as a cementitious material.
Concrete made with GGBS does set slowly, higher you replace, higher will be the setting time and vice a versa.
Compare to concrete made with pure cement, concrete made with GGBS keeps on gaining strength over a longer time span and gives you more strength in later age.

Hydration process is slowed down due to use of GGBS which may help in reducing shrinkage and cracking. In later age when cement reaction with water happens, it starts secondary reaction with free lime present in it and improves the strength. We often see a whitish deposit on the concrete surface which is free lime left inside concrete after stopping of hydration which comes out to the surface in some cases.
GGBS reduces the damages to concrete due to alkali-silica reaction. Provides high resistance to chloride and sulfate attack which helps in reducing risk of reinforcement corrosion.

Due to its durability and resistance it is widely used in coastal areas.
Now a days it is so famous, we use it in any region and many products are being made by using it.

In India in most of the state extraction of sand from river bed is banned, engineers are doing research and trials with different material to find alternative for it with better durability and cost effectiveness.
GBS sand
will be a better alternative for it, provided some advancement in crushing and shaping (advanced vertical shaft impact crusher known as VSI) are done to make it physically almost identical to that of river sand, it's hard but not impossible.
In Today's condition many already started utilizing slag sand by partly replacing it and combining with rock sand (crush sand).
There are many more areas where this byproduct of steel industry can be utilized.