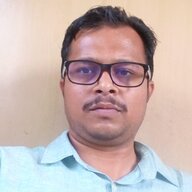 Eternal Member
Staff member
Bar Bending Schedule
Just like any other schedules, bar bending schedule is most important part of any project.
It helps in doing reconciliation of steel and controlling the wastage at site.
If bar bending schedule (BBS) is not prepared at site, then contractor and its workmen tend to cut and and bend bars without quantifying it and leads to more wastage due to over doing it.
I have created a Bar bending Schedule format in excel sheet,
which can be used for followings;
Taking approval from Client or Engineer Incharge - Its a Certificate which allow workmen to do work accordingly.
Ordering the required reinforcement steel Quantity.
Issuing Steel bars to contractor as per BBS and avoiding overdoing and wastage.
Reconciliation of done work and identifying the issues in cutting and bending of steel.
It does a great help to fitter to do cutting and bending as all dimensions and cutting length already provided to them in BBS.
It increases productivity of reinforcement workmen and hence reduce the delays in construction activities.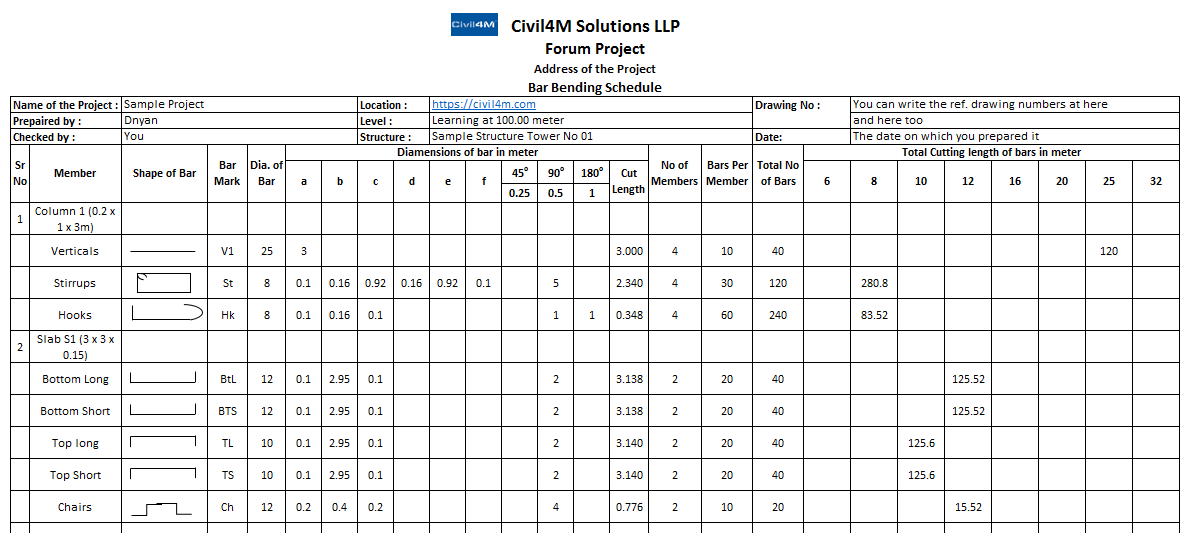 Above picture shows what it consist of.
Engineer who going to use this sheet for doing BBS should aware of following;
Should be able to read the structural and architectural drawings.
Should know where the lapping of bar is to be done.
Should know how to calculate number of bar as per spacing in any given member.
Basic knowledge of using excel sheet.
If you knows above you can use this program and can successfully make a BBS.
Once you enter the desired data like, member details, shape of bar, bar mark (you can put any, it helps you to tagging the lot and keep it properly till its shifted to actual work position),Diameter of bar, Dimensions of bar and number of bends according to angle of bend, number of members and number of bar per member, this excel program does rest calculation automatically and gives you total steel required as per diameter in Meter, Kg and metric ton along with the cutting length of each shape bar.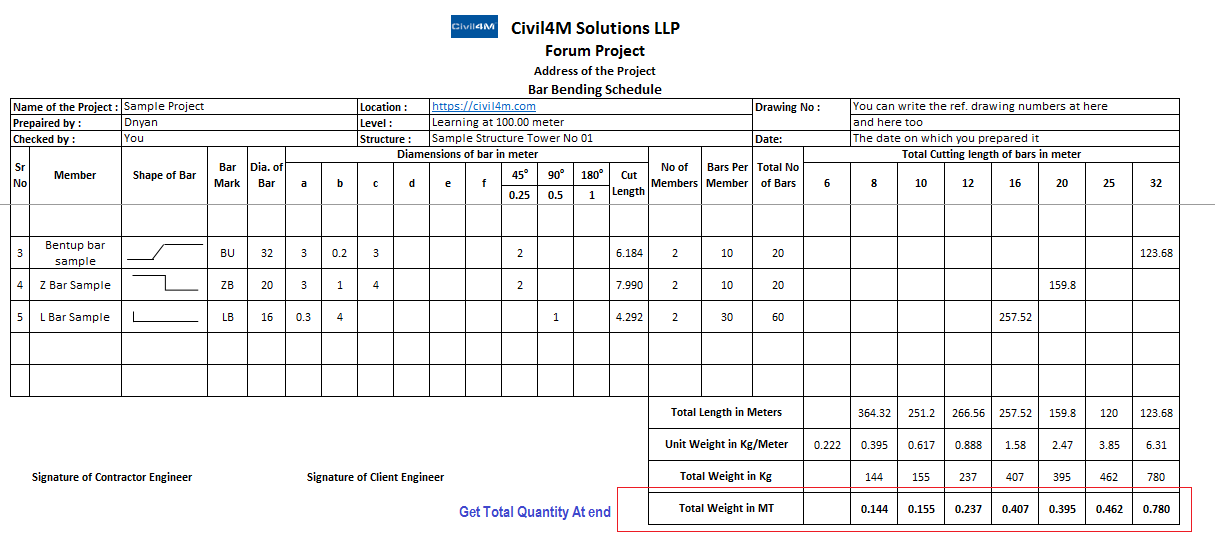 To make your work easy, we have added some basic shape on another sheet in that excel, from where you can simply copy and paste shape of bar to increase productivity. If you do not find your desired shape of bar you can create new in that list and use it as ready reference.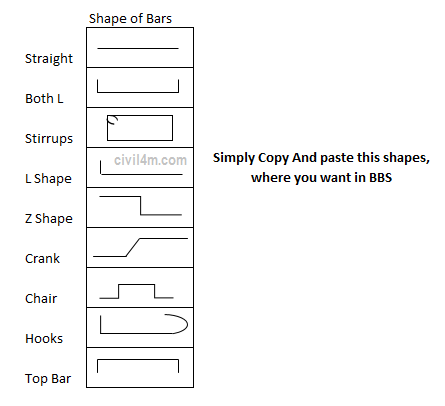 If you have any difficulties in using it, you can always reply here for further help.
You can download the BBS format Sheet from the below attachment.