Mivan Formwork (Aluminium Formwork)
Aluminium Formwork is widely use in many projects, main reasons for using such system are as follows;
Its light weight, so easy to use.
Gives superior quality of form finish, can save on external rendering work.
Number of repetition are more compare to any other formwork system.
Good for high size project, high rise projects as it achieve faster cycle time.
Not much skill required to use this formwork system.
Initial cost of the system is high and only returns the investment when we use it for multiple repetition.
We can not change the floor plan on each floor, as once the form is made it will go in that shape only.
This presentation gives you complete detailing on Aluminium Formwork, namely Mivan Formwork System.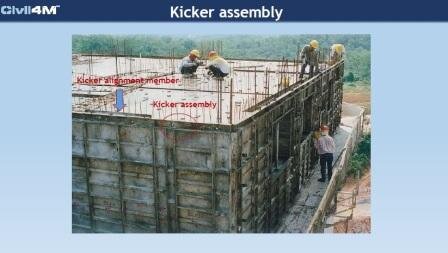 Presentation involves all activities in it.
This will give you following insight.
It guides you through component identification and the purpose of each component.
What to do when aluminium formwork reach at site.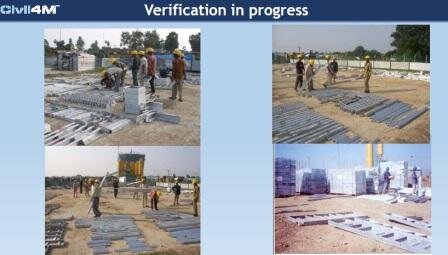 How to install aluminium formwork in place.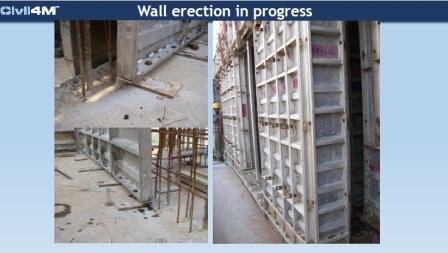 Reinforcement activities in aluminium formwork, when and how to do it.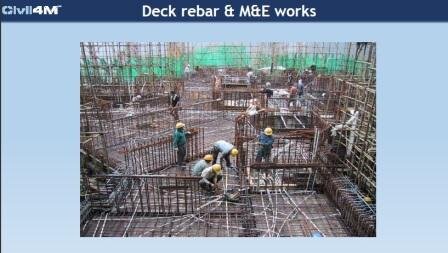 This presentation will clear you all concepts in detailed, regarding how aluminium formwork system work.
Below are the list of bullet points, which are detailed / shown in presentation.
-Safety and protection need to be considered while working with aluminium formwork system.
-Knowing the components / parts of aluminium formwork system with names and properties of each component and part.
-Properties of aluminium and other materials used in formwork system.
-What is transfer box and its usage in shifting of material.
-Formwork startup activities.
-How typical stock yard should be.
-How to inspect and accept lots of aluminium formwork received at site and verification of each component.
-How to stack verified material in stack yard.
-How to start formwork erection at site.
-What are the setting out principals to be followed in aluminium formwork activity.
-Why timber stays are fixed in setting out, Use of kicker panels.
-Shuttering, deshuttering and shifting of formwork.
-How to number the panels in formwork system for easy identification.
-How to fix safety brackets, safety net on periphery of building area.
-How to cover lift shafts, duct areas in building area from safety point of view.
-How to do alignment of aluminium formwork after completion of erection.
-And there are lot of things which you cant find written or shown anywhere in books or in the methodology of aluminium formwork manufacturers.
Detailed presentation on Mivan formwork from start to end of activity is attached in this post.