Standard deviation is a measure of the variation of concrete strength of a set of data from its mean.
it is similar to six sigma process where we plot a normal distribution curve to get a better idea about spread and deviation.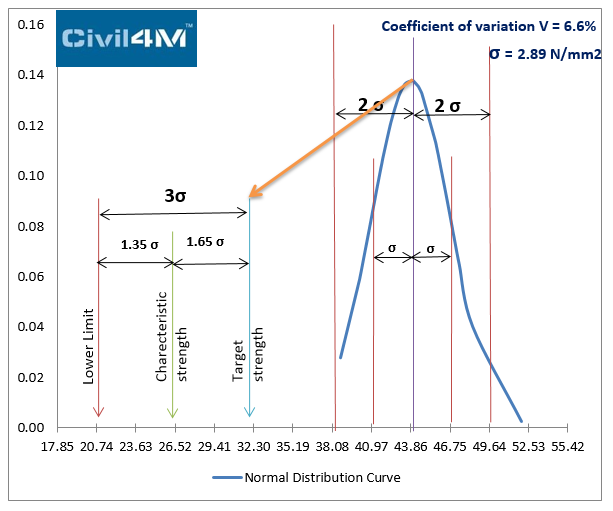 If the strength results are away from the mean, the deviation will be higher and vice a versa.
Its a statistical measure for Re-designing the mix base on results achieved.
In initial mix design process, where actual standard deviation is not known, we use to take it from the relevant codes as per our degree of quality control.
It is denoted as "
σ".
Once, we get actual results of at least 30 set, we then check for actual standard deviation and accordingly correct the mix proportions.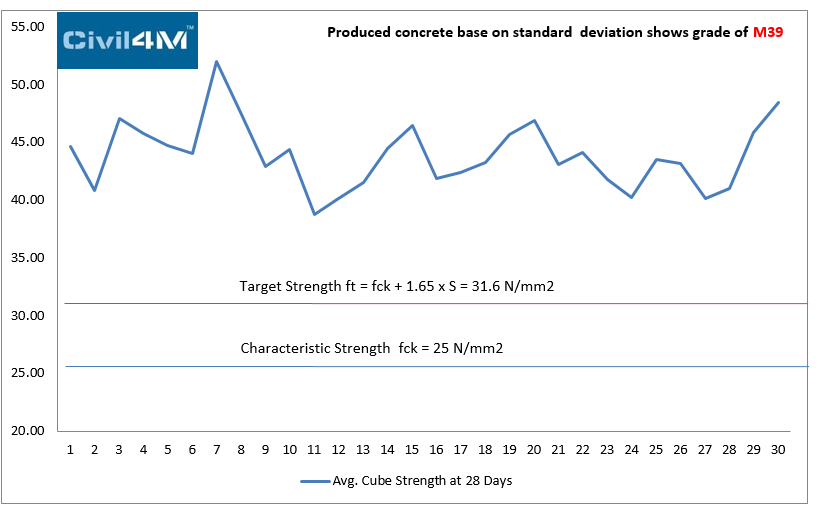 ​
I will not go in deep on standard deviation and six sigma processes.
I just made this thread to share a ready-made content attached here to work with it for correcting the mix design issues (higher or lower strengths than expected)
If you have any query or want to say thanks, you can do it by liking and replying to this thread.