Why Clay bricks are used in waterproofing and not Flyash bricks or AAC Blocks
In conventional water proofing we use brick bats.
To know the waterproofing in detail you can read this thread given in below link.
Why We do waterproofing - Its purpose, types and methods of doing
In the beginning of construction with red or clay bricks, many observed the wastage occurred during construction of wall and given a thought on, how to utilize the wastage.
Waterproofing is done in Toilets and Terraces mostly to protect the slab and avoid leakages, get a good sound absorption and mostly to get heat resistance / insulation where it comes directly in contact with sunlight.
Civil Industry from start always think of reducing the waste and making sustainable development.
To make sure there is no sound or to reduce the sound which comes from washing of the cloth (now a days washing machines are used for it but in past it was the task which was making a lot of sound).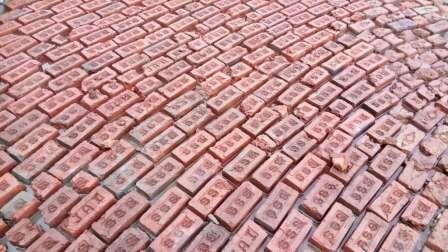 Waterproofing is actually a base coat which is applied on the surface of slab - if its not done correctly, then your slab will leak for sure.
Brick bat is a layer for absorbing sound, heat and any impact which may happen accidentally.
The top layer is the finishing coat of this protecting system which ensure proper sealing of it from all around.
The day when there was lot of bats / waste pieces of red / clay brick was available in ample amount and there was no plan for its disposal, someone made a plan for its disposal with correct utilization (just like Today how we use flyash and GGBS etc.)
Even Today almost everyone think of, red bricks have good absorption properties, that's why it is used in waterproofing - even a diaper of baby have its own capacity after which we just remove it and throw it out, do we does same thing with bats, once it absorb to its fullest level?
Red / Clay brick never utilized with that intention but due to its property of high absorption level many peoples got a misconception.
Do we use any other material to make this layer?
Yes we can utilize other materials to make this layer
FlyAsh Bricks - if its unit weight is of same of red bricks or less - it can be utilize.
AAC Block - Yes can be utilize as it have high resistance to fire, acoustical properties and heat insulation.
The thing is that, we should utilize the waste materials in making this layer of insulation.
Today many homes are built with chemical waterproofing where this layer of insulation(clay bricks) is completely eliminated as the uses of machines increased this days and no one prefer to do work with hands.
Conclusion - You can use flyash or AAC blocks for doing waterproofing without any issues.